Is your service business battling with job management, deadlines being missed, and lack of coordination in your team?
Are you looking for an effective solution to tackle all these problems?
If yes, then there is no better time for you to implement a Job Management System in your business. With a job management system in place, you can manage your jobs and staff better, help you maintain long-lasting relationships with your customers, and improve your business's productivity.
What is Job Management Software?
Job Management Software lessens your workload by managing everything in an organised and efficient system. With a proper system in place, you can quickly locate and check the details of any specific job. You can manage your team better by improving team collaborations, and your business can eliminate paperwork, as everything is stored digitally in the system. Eworks Manager's all-in-one Job Management System can help you increase your business's productivity and can be accessed from anywhere.
What impacts can it have on your business?
If you are confused about how a Job Management System can help your business grow, look at the benefits of this system listed below to clear out your confusion.
1. Efficient Management from a centralised system
Eworks Manager's system provides you with a central platform to store information on all the jobs. You can easily access any specific data that you need at any time. You do not have to waste your time searching through multiple files to find your required documents.
2. Easy Accessibility
You have access to your data no matter where you are. Using this software, you no longer need to repeatedly go back to the office to get your required files. Instead, you can quickly get your data using the Eworks Manager Mobile App, which only requires an internet connection and nothing else.
3. Improved Team Coordination
You can improve the coordination of your team by implementing this software in your business. View all your employees' jobs details and which tasks are assigned to whom. Your teams can collaborate better and complete the tasks assigned to them more efficiently because their job times are scheduled in a conflict-free planner. Teams of mobile workers can coordinate their schedules, and they can easily be assigned to the same projects.
4. Easy Job Scheduling
Manage your staff effectively and get your business to be more productive. You can check all job details, assign tasks to employees, and manage appointments scheduled by customers from one system. Eworks Manager's Time Planner feature was designed for the quick and efficient planning of your employees' jobs. You can easily slot in new jobs or appointments and assign workers with a drag-and-drop method.
5. Easy Tracking of Employees
Eworks Manager's Admin System and Mobile App are synced with each other, which means that every action that takes place on the app continuously sends updates back to the system. Employees can use the Mobile App to indicate that they are on-route to a job, add notes or photos, or get the client's approval on the job sheet. The system automatically syncs all the data entered on the Mobile App to the Admin System in real-time.
Eworks Manager also offers Live Mobile Tracking and Vehicle Tracking for the companies who wish to keep a closer eye on their technicians and implement fleet management.
The Live Panel feature displays a live feed of how far your workers are with a specific job. This feature assures that as soon as a job is complete, the job can be authorised by admin staff and send it for invoicing instantly. This quick and efficient system ensures no jobs are forgotten about or misplaced while you wait for your team to bring their job sheets back to the office.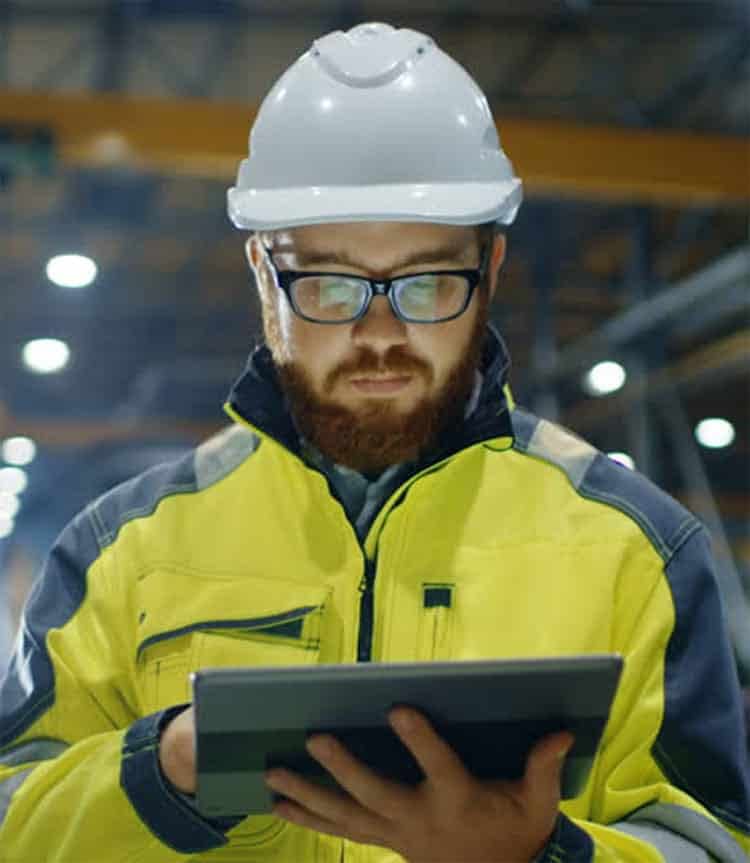 How is Eworks Manager better than its competitors?
Eworks Manager has introduced an all-in-one Job Management Software on which you can rely without any kinds of doubts. Our system stands out from the rest of our competitors because we offer more Field Service Management System features and a Mobile App, at more affordable prices than other Job Management System companies out there.
You can effortlessly assign tasks to your employees on our system, and your employees can view the jobs on the Eworks Manager's Mobile App as soon as they are assigned to them. The app helps speed up job scheduling, quoting and invoicing processes. You can calculate each of the project expenses and store all of your documents, client and supplier information safely on our system.
Your employees can find their jobs' locations using the built-in maps and directions. You can easily track your employees' time spent on each of their jobs, and view the statuses of their jobs on the Live Panel. Field technicians can use the mobile app to sign off the job sheets and store mobile documents, like compliance certificates.
---
If you want to transform the way you do business, try out Eworks Manager's System for a 14-day free trial! Our support staff will gladly take you through the system.