Create Your Projects With Our Project Planner - View Your Progress as Your Project is Executed. For a 14-Day Free Trial, click here!
Project Scheduling Software
With Eworks Manager, you can easily create a project for bigger jobs that require more members of staff. Once you create a
project
on the
System
, you are then also able to select it when creating a job. This allows you to create multiple jobs and sort them under one project, making it easier to
invoice
and keep track of progress. Once jobs are attached to a project, you can also invoice the whole project or invoice each job individually. Using Ework's
Project Scheduling Software
, you can furthermore easily view all the jobs for a project, track the progress made with each job and send out invoices using the project sheet.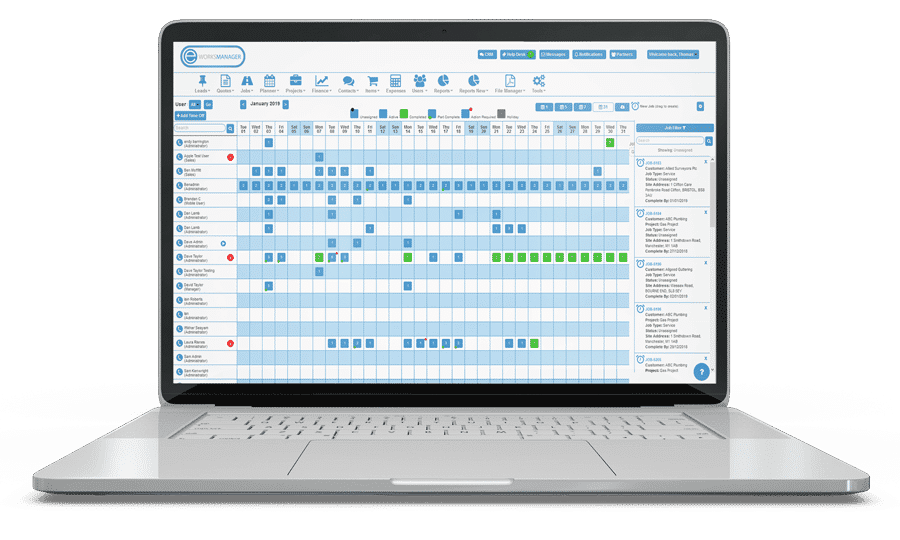 ---
Schedule Projects
Manage all your jobs with our project planner
Project Estimates
Quote individually or as a group project
Project Profit
See a current view of your profits as the project runs
Reports
View detailed reports of how your projects perform