Eworks Manager's CMMS Software is an all-in-one paperless management tool that provides a central platform to store information, facilitates the processes of maintenance operations, and optimises the utilisation and availability of physical equipment like vehicles, machinery, and other assets.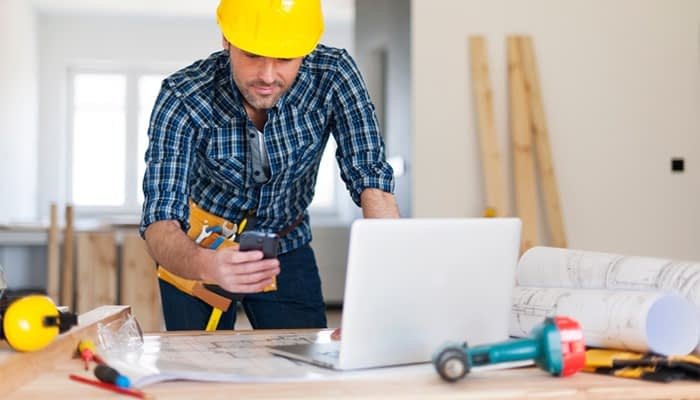 Organise and Manage your Business with Eworks Manager's CMMS Software
Plan Recurring Maintenance Jobs
Eworks Manager's Job Management Software helps you ensure that your assets are always running smoothly by allowing you to schedule recurring maintenance jobs against your assets. To create recurring maintenance jobs, you have to select a specific recurrence rule. Once you have chosen a particular recurrence rule, our system will automatically create recurring maintenance jobs using the recurrence rule you selected.
Assign Tasks Easily
Task Management Software of Eworks Manager lets you set up tasks for your team efficiently and smartly. These tasks can include meetings, demos, callbacks, and much more. Our system generates pop-up alerts so that you never miss any important calls or emails.
Facilitate your customers by giving them access to the Customer Login Portal
Our CRM System allows you to give your clients access to the customer login portal to get information about their jobs' progress. Your customers can request quotes, create jobs, monitor the progress of their jobs, and view notes made within the CRM system via the customer login portal. Eworks Manager provides you unlimited customer logins, which are free.
A Single Platform to Manage Everything
Eworks Manager's CMMS Software provides you with a central platform from where you can easily manage all of your business operations. You can track and manage calls, emails, tasks, notes, and complaints from a single place.
Our marketing feature makes it easier for you to market to your existing customers. Our system offers an Outlook integration that allows you to link your emails from Outlook into your Eworks Manager account against a customer.
Keep Track of your Jobs
Our task management software lets you keep an eye on the progress of your jobs by allowing you to create tasks against the jobs. This helps you remind yourself of specific actions needed for a particular job, helping you complete jobs within the time limit without any errors.
Track and Manage your Assets
With the help of Eworks Manager's Asset Management Software, you can easily track your assets. Our system provides you with a complete detailed history of your assets along with their movements so that you can easily track the maintenance history of any of your assets. By viewing your assets' maintenance history, you can easily plan maintenance plans to ensure their smooth running.
Allocate Assets to Quotes
Our asset management software lets you allocate assets to quotes without any information being missed during the process. You can also assign assets to jobs or invoices that help to make sure that clients are being invoiced for the relevant assets.
Attach Documents and Complete Certificates On-Site
You can easily attach mobile documents to your assets, no matter wherever you are, via our mobile app. Your workers do not need to be in the office to complete certificates against assets, as this can be easily done while they are in the field using our mobile app.
Manage your Customer's Information Efficiently
Our CRM System lets you add multiple sites, addresses, and contacts against a single customer. Our system provides you with an import template to easily find all the details of a particular person at a specific site.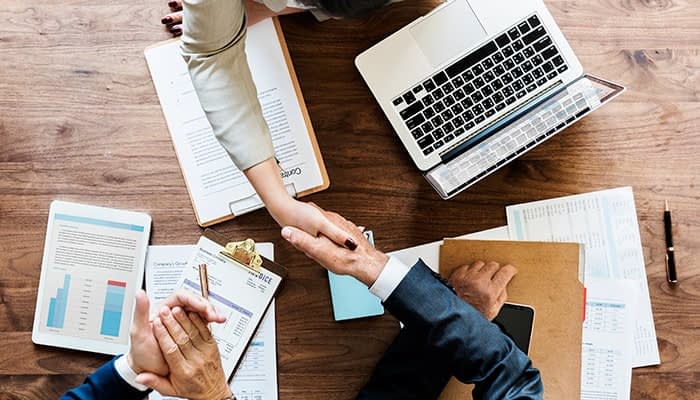 Manage your Invoices Smartly
Eworks Manager helps you to track and manage your invoices with the help of its invoice management software. You can easily create a task against an invoice. This acts as a reminder to send an invoice to a client in time or track an invoice that has not been paid yet.
Upload Attachments Easily
Our task management software lets you upload attachments against leads, and once the leads are converted into quotes, the attachments are automatically attached to the quotes. When quotes are converted into jobs, the attachments are then automatically synced to the jobs.
Make an Effective Business Strategy
Eworks Manager enables you to create an effective business strategy that will help you build your company quickly and easily. You may use our CMMS software to analyse your organisation using a variety of reports. Customer profit reports, invoice reports, and complaints reports are examples of these reports.
Our customer profit report helps you to find out those clients who are making you the most profit. The invoice report allows you to have an overview of all of your invoices. With the help of our complaints report, you can quickly respond to complaints and resolve issues quickly.
Grow your business by switching to Eworks Manager's CMMS Software. Start a 14-day free-trial of our system today.