All Your Documents Can be Digitised and Placed Into Eworks for you to Fill them out on the App
Mobile Documents
With Eworks Manager, it is possible for you to complete your paper documents from your mobile or tablet device.
Any documents can be also digitised into our system, with no setup charges.
Filling out specific documentation is a part of everyone's working day. For this reason, we have added this as a key feature in
our system
.
Eworks Manager allows you to fill out any documents on the go. These documents may include certificates, customer
job sheets
,
questionnaires
, satisfaction surveys, and much more. Once complete, the system then also centrally stores these documents for later use, such printing, emailing or simply to report on the results.
Call us: +44 0151 653 1926
Email us:
info@eworksmanager.co.uk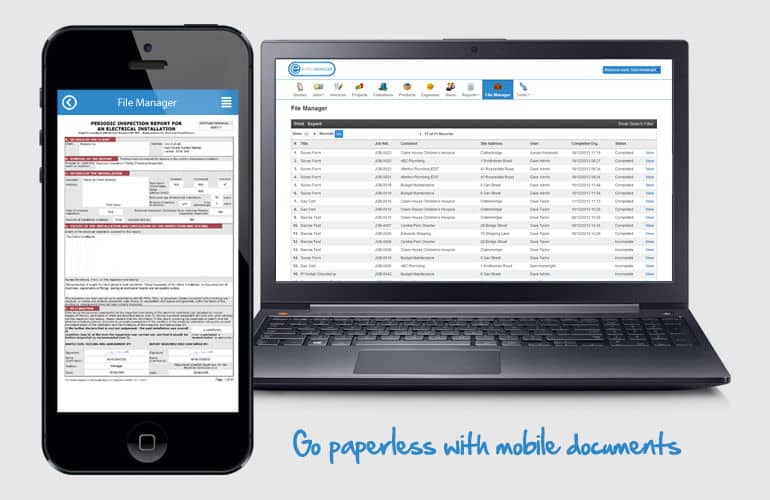 ---
Work Offline
Fill out your documents in offline mode
Digitise your Docs
Our system can digitise any documents no matter how complex
Document History
We have a file manager where you can retrieve all your documents
Certificates
Fill out your certificates on the go and store / email to your customers