Running a Facilities Management company is tough, but it's even more challenging to tackle your tasks without a tool like Business Management Software. Let's take a look at what Business Management Software is, explore the challenges of Facilities Management, and identify why this software is the key to success for the industry.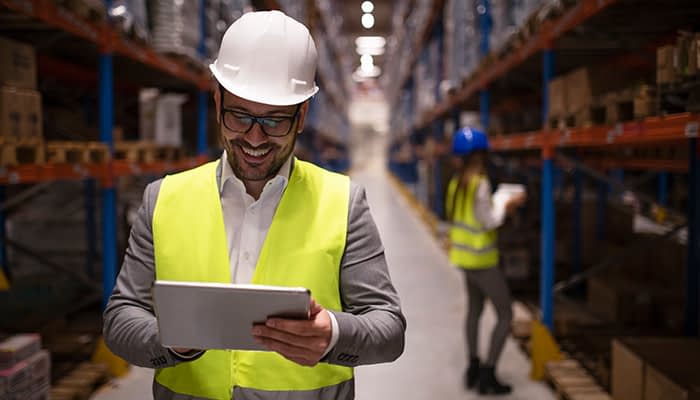 What is Business Management Software?

Business Management Software is a comprehensive tool that provides one platform to manage all your business processes. You can use the system to simplify job management, maintenance jobs, quoting, invoicing, and tackle many other day-to-day Facilities Management tasks.

The challenges of Facilities Management

Before we can present the benefits of Business Management Software, we need to identify the challenges of Facilities Management to show you why the software offers the perfect solution to these obstacles.
One of the most challenging tasks of Facilities Management is to oversee field workers remotely. It's challenging to allocate jobs to your team, get updates while in the field, and make sure they arrive at job sites on time when you're in the office.
It's also difficult to manage ongoing maintenance jobs and ensure that preventative maintenance is done in good time. You may also want to allocate a recurring maintenance job to one technician, but without a reliable system, you'll need to remind the worker every time the job needs to be done.
While carrying out maintenance jobs is essential, it's also crucial to keep an accurate record of the maintenance work. It's easy to plan preventative maintenance when you have a history of the maintenance work done in the past. You can also use this information to make sure your technicians complete all scheduled maintenance jobs.
Admin work is a challenge for any manager, but it can be particularly burdensome when maintenance and managing field workers is your primary focus. Quoting, scheduling jobs, communicating with clients, and invoicing are time-consuming tasks that can get in the way of your work.

Choose Business Management Software for success

Fortunately, you can solve the challenges we've mentioned with Business Management Software. Better yet, the software can be used not only to meet these challenges but to guarantee success.
With Business Management Software, you can schedule jobs and create recurring jobs for your buildings and assets to be maintained regularly. Once you've created your jobs, you can allocate them to your mobile workers and view them on a calendar both you and your team can access. You can also keep an eye on your team when they're in the field with live tracking, another feature available with the software. You can track your workers via their mobile devices, or you can monitor their vehicles to guarantee that they arrive at job sites on time.
The recurring jobs you create with Business Management Software can help you develop a preventative maintenance strategy. As you can create a recurrence rule for these jobs, you can arrange for your assets to be maintained daily, weekly, monthly or as often as required.
Business Management Software makes it easier to keep an accurate record of preventative maintenance jobs. With a history of the maintenance work, you can determine when an asset may need to be replaced or a building renovated.
You can use Business Management Software to stay on top of your admin work. The system offers a range of tools to help you send quotes and invoices from the office or job sites, follow up on outstanding payments, and manage leads. Most Business Management Software providers also let you integrate your accounting software with the system so you can sync your customers, suppliers and products. This process makes it easier to manage invoices, purchase orders, and so much more.
When choosing the right Business Management Software for your Facilities Management company, make sure the system can meet the challenges we've described and any other obstacles specific to your business. You'll be happy to know that Eworks Manager can do all this and more, and you can get in touch with our team to learn more about our software. You can also sign up for a free 14-day trial today to see what our system can do.