Scheduling System - Get Real-Time Alerts For All Jobs and Improve Efficiency
Scheduling System - Instant Alerts
If you're looking for a Job Management System that you can take control of and manage all incoming and outgoing notifications, then
Eworks Manager
is the software for you!
Eworks Manager
Triggers are automatic notifications that are set up in your system, so you will be alerted automatically when things run a little late or for example if you would like to be notified when a customer creates a job via the customer login. You are in control when it comes to
Triggers
as you can set a certain time and date as to when you would like to receive the trigger and when you would like your staff to.
Our Triggers solution has it's many benefits for your company such as;
Control your business more effectively
Keep organised
Keep your workforce coordinated
Be alerted when a job has been assigned to a user
Keep track of leads
Be aware of all events within one system
Decide from our list of Triggers on what you would like to be notified for
Keep track of your customer's activity on Eworks
Be notified on overdue invoices
Keep track of activity on jobs
Manage assets and inventory effectively
You can send alerts to all your field workers about jobs that they are working on and at the same time alert customers and send them a message on the status of their jobs, which they can then view on the customer login portal.
Send notifications and tasks to all staff across the board to send them reminders on their daily tasks and set goals if certain tasks are not being met.
Eworks Manager
will help you achieve maximum profit from your company's products and services and will take the stress away from your daily working life as everything is within one system and with our handy alerts solution, you can take complete control of your company. We are always open to new development ideas also, so if you require a custom
Trigger
, just pop us over an email and we can let you know if it's possible or not, all you need to do is ask, we don't bite!
We have many other benefits our scheduling system can do for you! We would love to have a chat and discuss why we think our all in one Job Management Software is right for you and your business, but why take our word for it right? Try it for yourself with your 14-day free trial of the software.
If you would like to find out more information and have a free personalised demo of the software and see our alerts solution in the flesh, then what are you waiting for! Get in touch today via email or give us a call!
Call us: +44 0151 653 1926
Email us:
[email protected]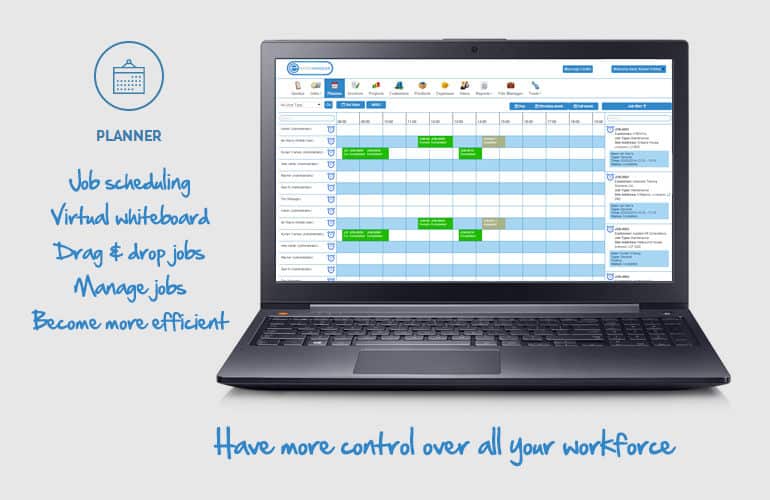 ---
Alert Field Workers
Send alerts to your field workers about jobs
Alert Customers
Send a message to your customers about the status of their jobs
Alert Users
Make sure jobs are running smoothly
Alert Managers
Set goals and get alerts if they are not being met