Get Real-Time Notifications and Reminders to Improve Efficiency. For a 14-Day Free Trial, click here!
Scheduling System - Keep Your Field Service Staff Updated with Automatic Notifications in our Appointment Scheduling Software
Appointment Scheduling System Designed to Manage and Keep Track of Actions within your Field Service Business.
Take control and manage all incoming and outgoing notifications with Eworks Manager! Triggers are automatic notifications that are set up in your system. You can automatically be alerted when things run a little late or, for example, if you would like to be notified when a customer creates a job via the customer login. You are in control when it comes to Triggers as you can set a specific time and date as to when you would like to receive the trigger and when you would like your staff to receive alerts too.
You can send alerts to all your field workers about jobs that they are working on and at the same time alert customers and send them a message on the status of their jobs, which they can then view on the customer login portal. Send notifications and tasks to all staff across the board to send them reminders on their daily tasks and set goals if specific tasks are not being met.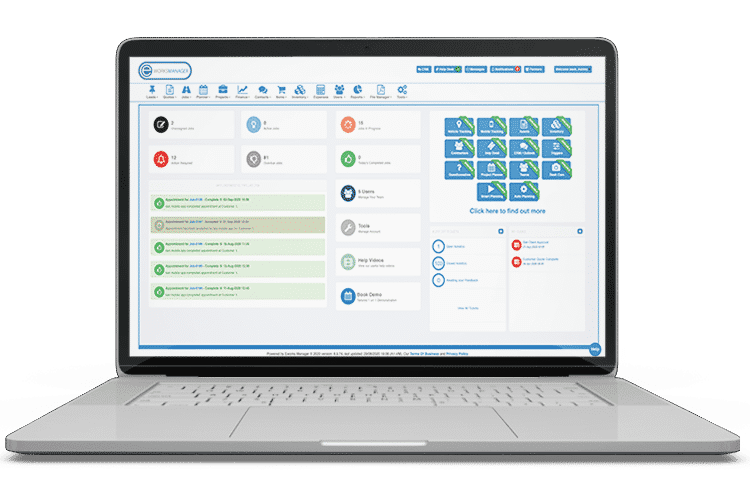 Set Triggers for Quotes and Leads
Quoting phase is one of the most vital stages of business as it requires staff to act promptly. Our system allows you to set triggers that will notify staff when an action takes places around a quote. For example, you can set up a Trigger to notify your staff when a Quote has been converted into a job. This will help your staff act quickly and assign jobs as soon as possible.
Setting up a trigger for Leads ensures that your sales team are keeping track of potential customers. Set up triggers to notify another member of staff when a quote has been generated from a lead.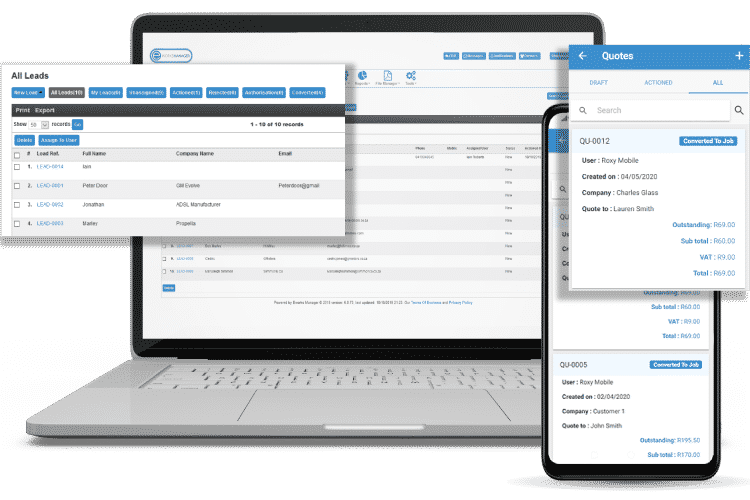 Keep Updated with Jobs in the field.
When jobs are in progress, certain things can happen which need office intervention. Setting up various Triggers for jobs will ensure that staff are keeping a close eye on job activity. For example, when workers action that they require more parts via the Mobile App, the trigger alert notifies the office, so that they can order the parts immediately.
Recurring jobs automatically rise in the system based on the rule you set up in your recurring job. A Trigger can be set up so that when a job arises, multiple people are notified. This trigger is handy in the case where you choose to raise it as an unassigned job and assign it to a worker in the field who is available.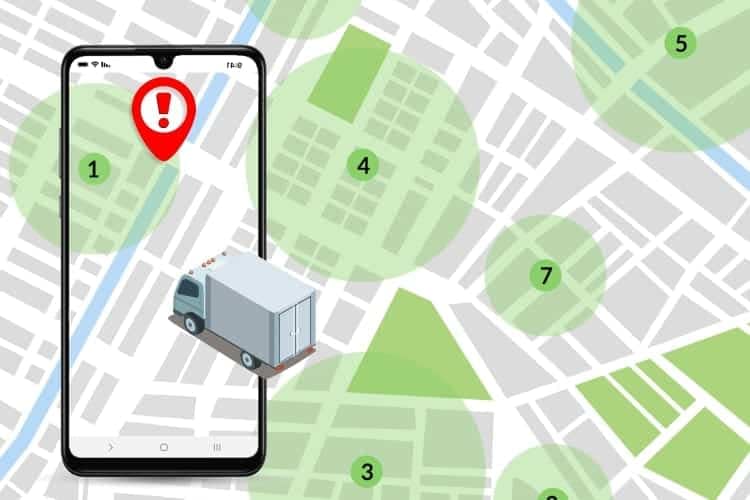 Never Miss an Invoice or Purchase Order
For staff that need reminders to send or follow up on invoices, you can set up a trigger to notify staff when an invoice is unsent or if an invoice has gone past its payment due date. When recurring invoices are set up, they automatically rise in the system to remind you to send the invoice to your customer/s. With this trigger, you or your staff can action the invoice to print or email it to your customer.
When you create purchase orders in Eworks Manager, they need to be approved. Triggers can be set up to remind the staff that they have an order waiting for approval. Our system also has a trigger that will notify you when a staff member has approved a purchase order so that you can send it off to the supplier straight away. Triggers will speed up the buying process and ultimately, the job completion process.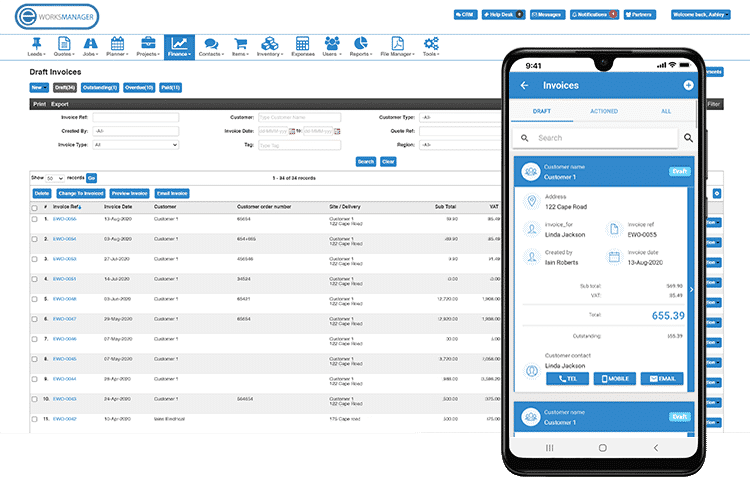 Triggers for Assets & Inventory
Triggers against assets can be set up in our system to either notify you when the asset is in for repairs, has been moved from one location to another or when an assets warranty expires. This way, you keep up to date with asset information without having to follow up with your staff.
Set up triggers to notify staff when stock quantities are running low so that you never run out of stock and ensure staff are ordering stock from suppliers before stock runs out. You can also set up stock thresholds per product and per location.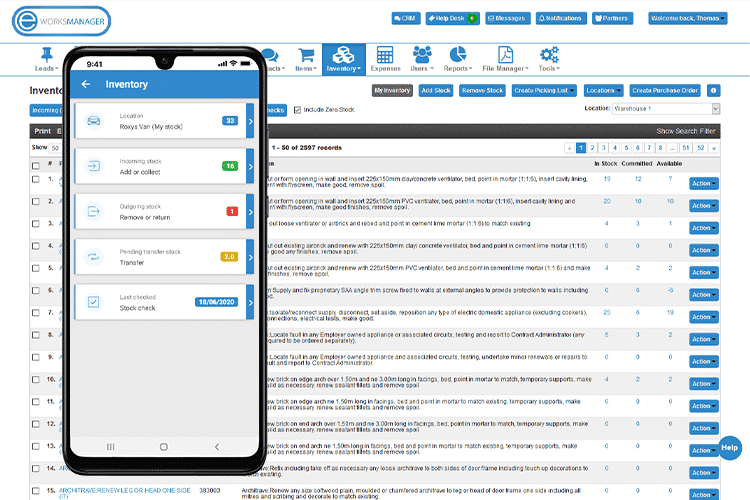 The Complete Business System
Some additional features that would benefit your business
Scheduling System FAQs
1What is appointment scheduling software?
Appointment scheduling software includes tools that allow professionals and businesses to arrange and manage appointments and jobs.
It is used by large companies with a mobile workforce. Our scheduling system sends reminders, helps with staff and customer management, integrates with your calendar, sends you payment notifications and integrates with our mobile app.
2How do Triggers work?
Triggers are set up by users to make sure that the system sends you a notification each time a particular action takes place.
Eworks Manager users use triggers to make sure that they never miss any important interactions within the business. For example, you will be notified if certain invoices have not been paid by a certain date. You will receive the notification because you already set up a trigger for invoices.