You need to satisfy your clients if you want to grow your business. You need a management system to help you get your work done faster and with less difficulty, and Field Service Software is one such solution.


With Field Service Software, you can effortlessly reduce manual paperwork, optimise work orders, enhance task scheduling, and track your staff.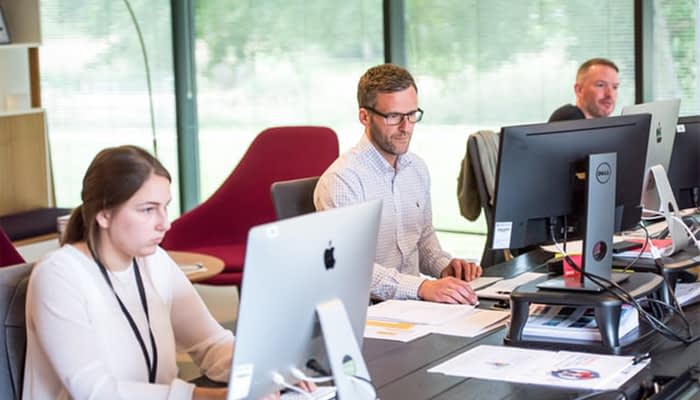 How Can Eworks Manager's Field Service Software Optimise Your Business for Better Results?
Manage your Inventory with Ease
The Inventory Management System in Eworks Manager allows you to keep track of and manage your inventory. After a job has been allocated to an employee, your administrative team can check to see if the employee has all the necessary materials in his vehicle. If not, your admin team can instruct the worker to retrieve the supplies from your warehouse. Your workers can also place orders using their mobile phones, allowing them to swiftly replace their van stock without waiting for clearance from the administrative staff.
Track your Stock Efficiently
You can transfer stock from one place to another using our Inventory Management System, depending on the requirements of each location. When an employee assigned to a job does not have the appropriate stock in his van, your admin staff can generate picking lists to transfer stock from one site to another, and the worker can then collect the necessary stock.
Smart and Efficient Job Scheduling
Eworks Manager makes it simple to plan work schedules. You can easily keep track of how many tasks are done on time and how many are delayed with the help of our Job Management Software. You can also determine what's causing the delay so you can fix the problem and finish the task on time. The most common cause for a delay is that your workers require extra parts for a job. Our system provides a quick reminder to your admin staff to order the additional components, so your workers don't have to waste time coming to the office for them.
Assign Jobs Smartly
Our Route Planning Software allows you to intelligently assign tasks to your staff by allowing you to assign jobs based on their skills. Our system ensures that the correct worker is assigned to the right job.
Efficient Time Management
You need to effectively manage your time if you want to improve the efficiency of your organisation. The Field Service Software from Eworks Manager makes time management a breeze. Our software allows you to create individual jobs and provide preset completion times to them, enabling you to assign jobs to your staff intelligently. Our time planner shows you all of the projects that are scheduled for the day, week, or month so you can assign them to your employees and avoid any double bookings.
Track and Monitor your Fleet
The playback feature of Eworks Manager's Vehicle Tracking Software allows you to keep track of your mobile workers' movements. You can easily track your remote workers' whereabouts and how much time they devote to their jobs. You can utilise our playback feature to provide proof to support your statement and clarify if your client has a problem of which you are being accused.
Minimise Fuel and Travel Costs
Eworks Manager's Route Planning Software helps you save money on travel and fuel by allowing you to create the most cost-effective routes for your mobile workers. Our system assists you in planning the most cost-effective and efficient routes so that your staff can arrive at the job location without wasting time or fuel.
Track your Field Workers and Jobs
Our vehicle tracking software displays a live map that you can use to track your employees in real-time. You can allocate a new task to the worker closest to the job site by monitoring the live locations of your workers.
With our Field Service Management Software, you can quickly track the progress of your jobs. When your customer calls, you could tell them where your mobile workers are, the status of the jobs, and any other information about the development of the jobs thanks to our live panel, which displays the real-time progress of your jobs. When jobs are completed, put on hold, or returned to the office, your admin team is notified, allowing them to respond quickly and accurately.
Disable Tracking after Office Hours
Our fleet tracking software lets you track your employees ' working hours correctly by allowing you to switch off tracking after office hours. If tracking continues after working hours, it may intrude on your employees' privacy. To offer them the freedom they require, you can turn off tracking while not on duty.
Keep Track of Purchase Order Information
Eworks Manager allows you to track purchase order details via the Job Management App. By allowing you to record deliveries and invoices straight from your device, our Field Management System ensures that you receive all of the purchased products.
Improve Efficiency with our Mobile App
Our mobile app allows you to keep track of your mobile workforce in real-time. You'll be notified whenever your workers are on their way, when they submit images or remarks, or when they gain the customer's approval using our mobile app.
Monitor the Performance of your Drivers
Eworks Manager's Fleet Tracking Software allows you to keep track of your drivers by creating driving behaviour reports. Mileage, journey details, driver infraction records, user and job reports are among the reports available. These reports let you keep track of your drivers' performance and increase your company's efficiency.
Switch to Eworks Manager's Field Service Software to boost the productivity of your business.
---
Try our Field Service Software free for a 14-day free trial and discover how it can help you improve your business's efficiency.