All Your Files Are Stored in One Place With Search Features for Easy Viewing. For a 14-Day Free Trial, click here!
File Management System - An Electronic Document Filing System With Unlimited Storage and Efficiency
Unlimited Storage for all of Your Business's Documents, Files and Records in One Secure System.
Go paperless with unlimited storage space. We can digitise any of your documents and attach them to any jobs you may need. Once on-site, you can also ask an employer to fill out the paperwork on his tablet and instantly receive the document. Our File Management System stores certificates, job sheets or any document you require.
With our file manager, you will never lose your paperwork, and you can also set yourself reminders to action documents in the future. In our admin system, you can also change and update any documents that have been filled out. Once this is done, you can either print or email these to your customers or your workforce. Lastly, you can get signatures off clients or employees digitally and store essential documents in one central system.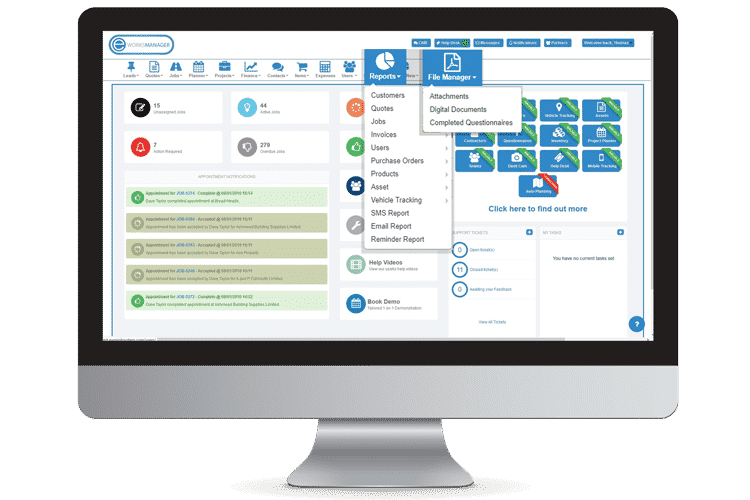 Store Client Communications using our Outlook Integration
Our system integrates with Outlook and imports emails directly from Outlook into your Eworks Manager account against a customer. Our Outlook plugin ensures all communications between you and your customers are stored on the system.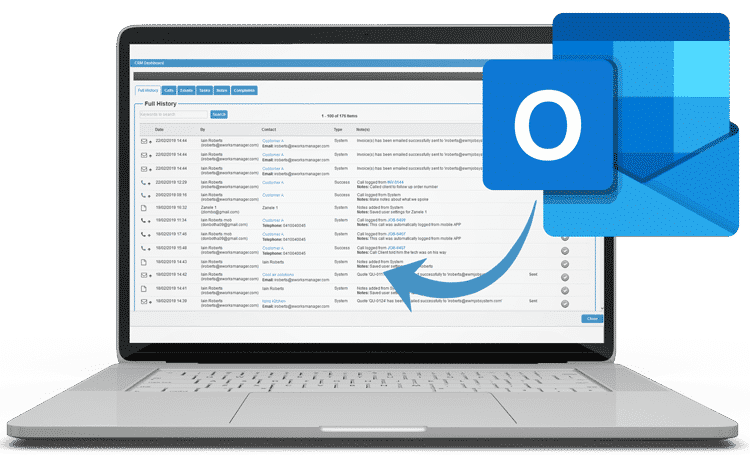 Unlimited Cloud Storage For All Your Valuable Files and Documents
Our system has unlimited storage in the cloud so that your business never has to worry about losing data, required documents or job history. The system is online, so you never have to worry about saving files locally on your PC or managing filing and mountains of paperwork. You can store all of your documents and photographs of jobs in our File Manager.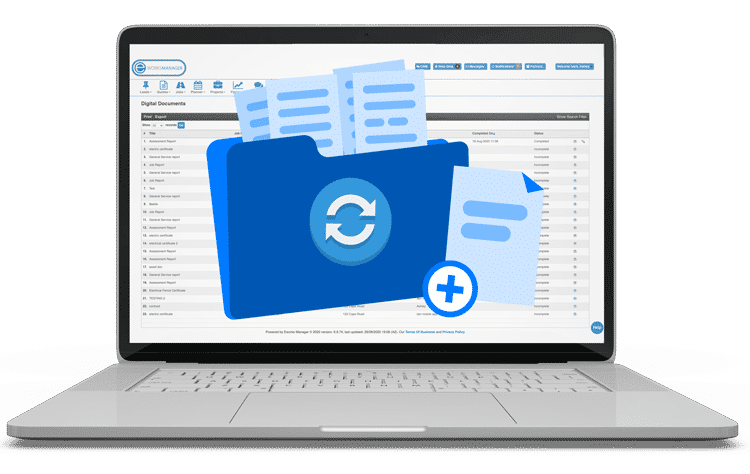 Digital Document Management
Our Support team at Eworks Manager can teach you how to use the Digital Document Manager. You will be managing and uploading your documents within the system in no time! We also offer help videos to guide you every step of the way.
With this feature, you will be able to track and report on all your documents digitally, and prevent the loss of important files! Everything is automatically stored in the system – making it easy to print and email from one place.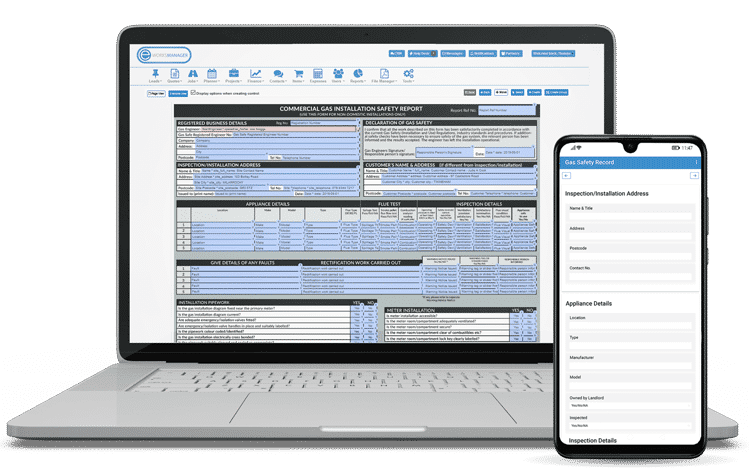 The Complete Business System
Some additional features that would benefit your business
Paperless Filing System FAQs
1What are the advantages of electronic filing system?
Switching To An Electronic Filing System improves security and compliance. One of the significant advantages of an electronic filing system is having the ability to keep files indexed and organised.
With Eworks Manager's File Management system being cloud-based, you have instant file retrieval from the cloud; disaster protection and you eliminate paper and save money.
2What is a digital filing system?
A digital filing system, as you might have predicted, converts your regular paper-filled filing systems, such as filing cabinets and stacks of folders, into a digital format that makes it much easier to search for and store documents.