No field service company is immune to the effects of an economic downturn, but with a practical approach, you can reduce its impact on your business.
In this blog, we'll look at the economic outlook for the UK in 2023 and the strategies your field service business can use to reduce the effects of an economic decline.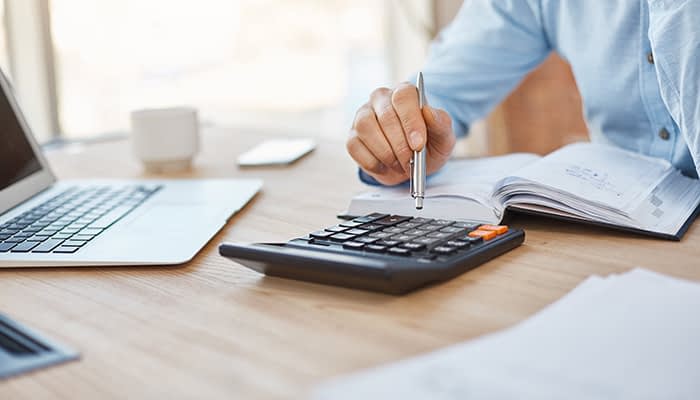 Outlook for 2023

The country is heading for a recession, and while experts say the recession won't be as long as expected, they warn that it will be deeper than predicted.
Last year was challenging for the UK economy, and many businesses are still recovering from the challenges faced in 2022, including rising energy and fuel prices and high levels of inflation.
While forecasts show that the inflation rate will drop and fuel and energy prices will decrease this year, the country still faces a severe cost-of-living crisis. As consumers tighten their belts to survive the rising cost of living, businesses will feel the effects as demand declines and operational costs increase.

How an economic downturn can affect your field service business

There's no way to determine precisely how an economic downturn will affect your business, but these are some of the ways your organisation could be impacted.

Decreased demand. People tend to spend less money when times are tough, and the demand for your services may decline.
Reduced cash flow. If the demand for your services falls, so will the money coming into your business.
Changes to your operations. You may need to change how your company operates to reduce the effects of low demand and cash flow, including reducing operations or laying off staff.

Reducing the effects of an economic downturn: 5 strategies

There are several ways to take on the challenges economic uncertainty presents. Let's explore the top 5 strategies for your field service business.

Optimise fuel consumption and reduce fuel costs

Because field workers travel to job sites daily, fuel costs are a field service organisation's biggest expense. Fuel prices are unpredictable, as we saw in 2022 when prices reached record highs, and there's no knowing if or when they'll come down or rise again.
Route Planning Software is an efficient way to optimise fuel consumption to reduce fuel costs. You can use Vehicle Tracking to track your team in real-time and assign jobs to them based on their location to reduce mileage. You can select the most economical appointment available or use Auto Planning to automatically give jobs to your technicians based on their location. Automating route planning can reduce your labour costs, as you no longer need an employee to do this task.

Go paperless

Using a paper-based system to manage job sheets, finances, inventory, quotes and invoices increases costs. Considering the volume of documents you need to print, you'll need printers, photocopiers, paper, ink cartridges, and a budget to maintain printing equipment.
Reducing your paperwork can reduce your costs, and a paperless system like Job Management Software can even eliminate these expenses. Job Management Software digitises your paperwork and provides a platform to create and share digital copies of all your documents. It's also a safe solution, as confidential customer and business documents are stored on a secure, cloud-based system, decreasing the chances of paperwork being stolen or misplaced.

Automate your workload

If demand for your services decreases during an economic downturn, you must find new ways to attract customers or diversify your service offerings to increase sales.
To successfully attract more clients and diversify your services, you'll need to increase your team's capacity to take on additional work, which you can do through automation. Automating tasks can help you maximise your workforce, eliminating tedious, time-consuming jobs so they can take on more important tasks. Many field service tasks can be automated to save time and increase capacity, and you can use an automation tool like Zapier to reduce your team's manual workload.

Sell any equipment you're not using

Equipment and machinery no longer being used can be sold to raise additional capital and improve cash flow. Besides bringing money into your business, selling assets you no longer need may free up storage space. If you want to avoid selling assets, consider renting out your equipment to make money. Other businesses in the industry that need additional equipment but don't have the capital to purchase assets may be eager to hire your equipment.
An accurate Asset Management System can help you determine which assets aren't being used and can be sold or hired out. You can see when assets were acquired and the maintenance work done on each piece of equipment or machinery to confirm the asset's condition before you sell or hire it.

Optimise your inventory

If you're overstocking materials, you've got capital tied up in inventory that could be used to help your business survive this challenging period. Overstocking also increases your warehouse costs unnecessarily. Optimising your inventory management process can help you avoid both issues and ensure your team has enough stock to meet demand.
Inventory Management Software makes the task of optimising inventory easier. Once you've identified the materials you need for optimal operations, you can see how many items are available and sell the stock you don't need. Optimal stock levels will help you reduce your warehouse space and storage costs.
Prepare your business for economic uncertainty with Eworks Manager
Whether you're interested in our Route Planning, Asset Management or Inventory Software, or you're ready to go paperless with Job Management Software, sign up for a free trial to see how our cloud-based system can help you reduce the effects of an economic downturn.
To learn more about our software, book an online demo with our team.