Eworks Manager's Job Scheduling Software allows you to allocate jobs to your staff easily, saves you time by automating your whole workflow, and gives a complete history of your assets and clients, allowing you to keep track of your business's progress.
---
Switch to Eworks Manager's Job Scheduling Software to get rid of paperwork and save time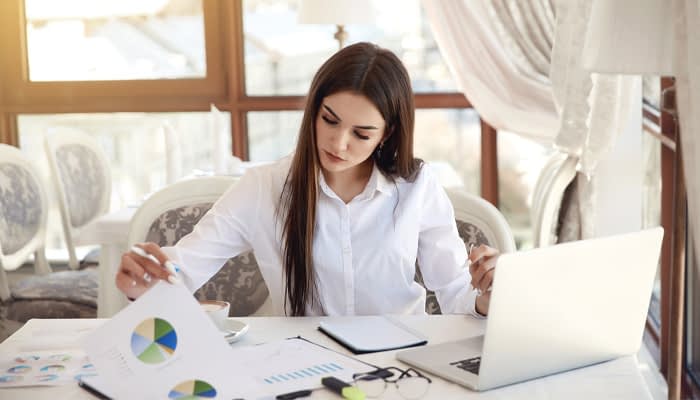 Error-Free Job Scheduling
Our Job Management Software allows you to plan job schedules for your company without any confusion or errors. The time planner in our system ensures that jobs are assigned to workers who are not otherwise occupied. If a job is assigned to a worker who already has a job at that time, our system will generate a conflict notification for you. Using our drag-and-drop feature, you can easily assign jobs to your employees. Workers receive notifications on their mobile devices as soon as a job is assigned, along with all the job details.
Never Miss an Important Call or Email
Eworks Manager's Task Management Software ensures that your business runs smoothly by allowing your sales team to create tasks for themselves. These tasks assist you in ensuring that you do not miss any deadlines. So that none of your important tasks go unnoticed, our system generates an alert that notifies you of an important task.
Convert Leads into Quotes Easily
Eworks Manager's ERP software enables you to quickly and easily import leads from a large lead database. You don't need to waste time manually importing each lead because you can do it all at once.
Use Route Planning Feature to Save Time
Job scheduling is a breeze with our Route Planning Software. Our route planning feature allows you to schedule jobs automatically, saving you time that can be spent on more important tasks. With just a few clicks, you can easily schedule jobs for the entire month.
Improve the Efficiency of your Business
Eworks Manager's Job Scheduling Software assists you in increasing the efficiency of your business by allowing you to easily and intelligently manage your entire workflow. By allowing your mobile users to plan their own appointment schedules, our system ensures that all of your tasks are completed on time. Your mobile workers can use our calendar feature to look up other workers' schedules, which will help you avoid mistakes.
Track your Workforce Easily
Using our ERP Software's live mobile tracking and vehicle tracking features, you can track and monitor your field workers. The live mobile tracking feature makes it easy to track your workers' devices while they are out in the field, allowing you to locate them. The vehicle tracking feature provides information about your driver's journey, such as mileage, speed, and driving style.
Our Job Scheduling Software's Geo Planner feature lets you get a bird's-eye view of your mobile workers and assign a new job to the worker closest to the job site.
Our Route Planning Software lets you plan the most cost-effective and fastest routes for your mobile workers, lowering travel and fuel costs.
Track your Assets and Inventory
Eworks Manager's ERP Software ensures the smooth operation of your assets by allowing you to track and manage them efficiently. By viewing the detailed history of your assets, you can quickly identify assets that require maintenance and then schedule maintenance plans for them.
Our software's inventory management feature enables you to efficiently manage your inventory and ensure that you never run out of stock.
Create Tasks against your Jobs
You can create tasks against your jobs using our task management software. These tasks serve as reminders for specific actions that must be taken to complete a job. Our system sends you alerts to remind you of the tasks associated with your jobs, allowing you to finish them on time.
View Job Schedules Anywhere, Anytime
Our mobile app allows your mobile workers to see the jobs that have been assigned to them regardless of where they are. Our mobile app's calendar view enables your employees to quickly see all of the jobs that have been assigned to them for the month, as well as job details such as customer information and job status.
Make Decisions Quickly and Intelligently
Our Route Planning Software makes it possible to track the progress of your jobs easily. Our system's live panel shows the real-time progress of your jobs, allowing your admin staff to make rapid and informed decisions based on the status of the jobs.
Manage your Invoices Smartly
You can create tasks against your invoices using our Task Management Software. These tasks assist you in ensuring that all invoices are sent to the correct customers on time and that no invoices are ignored or neglected.
Analyse your Business
The reporting feature of Eworks Manager's ERP Software allows you to keep track of your company's progress. The reporting feature creates a variety of reports that can be used to analyse your entire business. Eworks Manager integrates with popular accounting software such as Sage, Xero, and Quickbooks to help you run your business more effectively.
---
Try our Job Scheduling Software with a 14-day free trial and discover how it can help you improve your business.