Workforce Planning is Easy When You Know Where Your Operatives Are - Track All Your Workers With Live Mobile Tracking. For a 14-Day Free Trial, click here!
Workforce Planning Software
Workforce planning
is easy with Eworks Manager. With our
workforce planning software
, you can easily discover the location of your operatives.
Our
Live Tracking Solution
tracks your operative's devices whilst out on the field. With this feature, you can know where your operatives are and which site they are at for a current job. You can also identify which appointment they are on route to and who is the closest to any reactive jobs that may come in.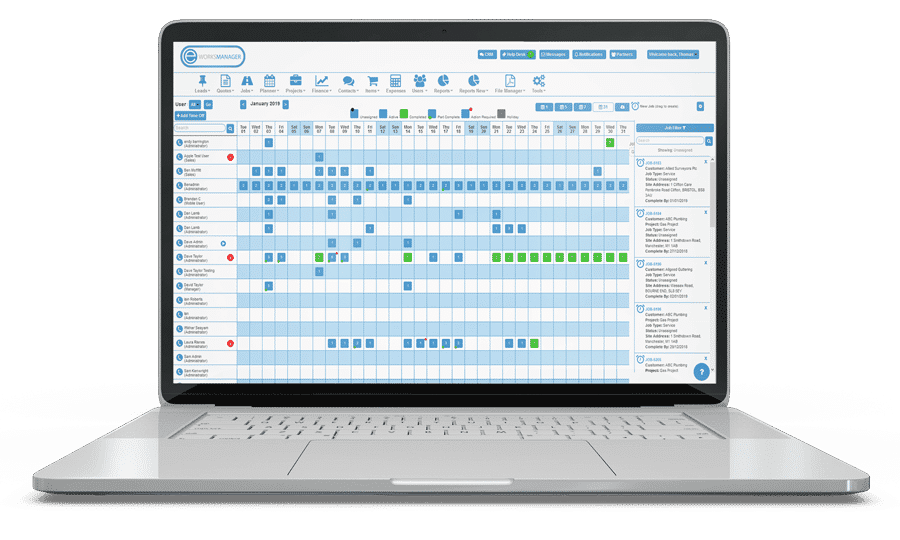 The Benefits Of Our Software
Our
workforce planning feature
is not only efficient but also beneficial for your business. With our this feature, you can easily keep track of everything and manage your workforce all
within one system
!
With our
location map
, you are also able to see if your workers are where they need to be. Even if they are running late to an appointment, you're never left in the dark.
Managing your workforce and tracking them can be a full-time job if you don't have the correct procedures in place. With Eworks Manager, you can have a built-in system that can help you organise that automatically.
Call us: +44 0151 653 1926
Email us: info@eworksmanager.co.uk
---
Automate Jobs
Automate your jobs to maintain your assets
Attach files
Asset specific files can be viewed for all your jobs
Asset History
Engineers have the ability to see what has happened in the past.
Plan schedules
Planning your projects allows you to forward schedule your workforce