Complete your EICR Certificates with a Paperless System and Have All Your Digital Documents On-hand
Digitise your EICR Certificate and have your Electricians complete them in the field.
Eworks Manager offers a digital document solution for capturing all your EICR test results and compiling them into EICR Reports which can be emailed to your clients before leaving the site. All completed EICR test results and Reports are stored in our secure cloud-based Job Management Software for you to retrieve at any time or from any location using the Mobile App.
Our document creator is simple to use and gives you complete control over how your app users fill out your paperwork. Using Eworks Manager's mobile documents functionality, you can quickly create text boxes, dropdowns or have the data automatically filled in. You can digitise documents such as risk assessments, safety and compliance certificates, questionnaires, surveys, reviews, and much more. The document maker in Eworks Manager can effortlessly automate your essential documents and reduce paperwork.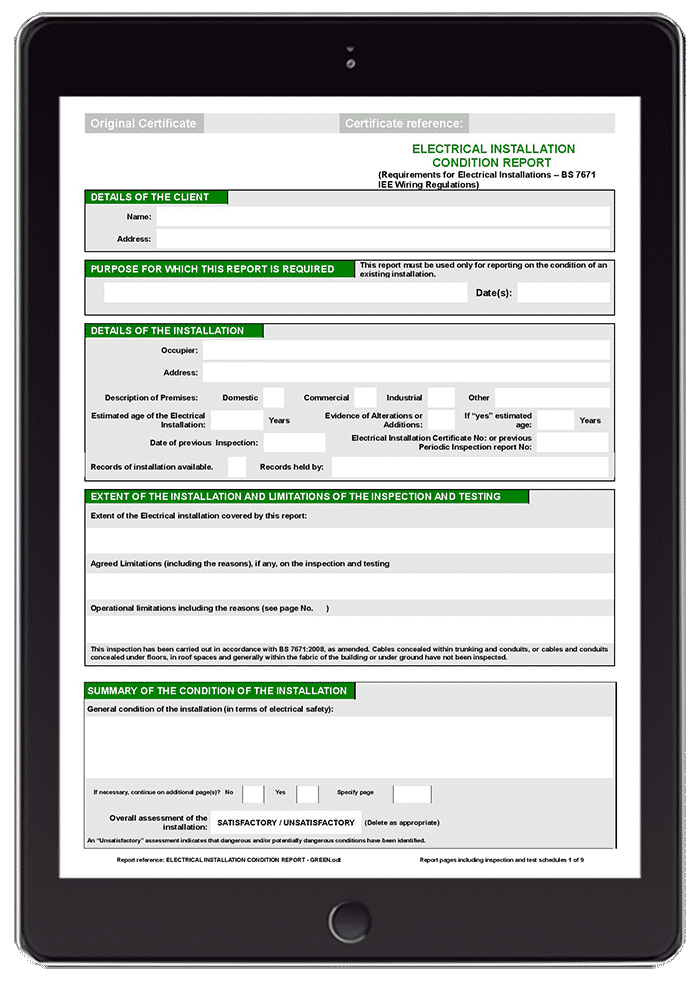 Electrical Safety Certificates for Landlords
This mobile app feature was designed for technicians to store documents digitally instead of carrying around paperwork. Your documents will be stored on our secure cloud-based system for safe-keeping.
You can upload electrical certificates, and Electrical Installation Condition Reports to the system and your technicians can access these documents and edit them on-site.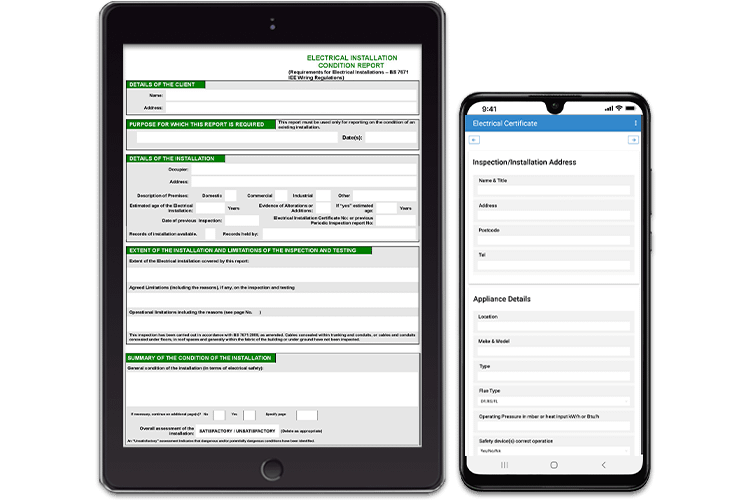 Checklist for the landlord to follow for EICR installation
Electricians can use the app to create checklists for their jobs. Once their jobs are completed, your technicians can easily email their compliance certificates and invoices directly to the customer from the app. Our Mobile App helps electricians get their jobs done quickly and efficiently, without the hassle of paperwork.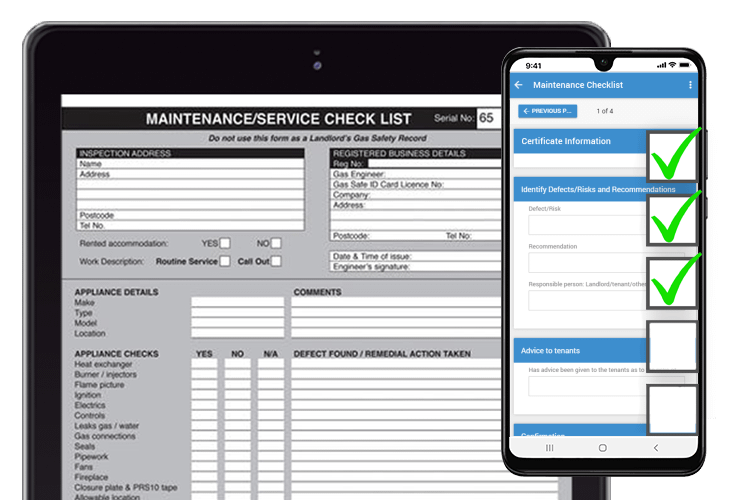 The Complete Business System
Some additional features that would benefit your business
EICR Report FAQs
1What is an EICR?
An EICR Certificate is a report on the condition of an electrical installation. It's an official document that's created after a test inspection of a property's electrical installation. It must be completed by a skilled, experienced electrician or a licensed contractor.
2Is an EICR a legal requirement?
Electrical Installation Condition Report Certificates are crucial for electrical safety. Landlords are liable for ensuring that a leased property's electrical system is safe for its tenants to utilise. The law governing the EICR has been updated and took effect in July 2020. There is a legal onus on all landlords to have an electrical installation condition report in place. If the renter, management agency, or local government requests it, landlords must produce information within 30 days. The government has also made it compulsory that all existing tenancies must have an EICR report completed.
3Do landlords need an EICR?
Landlords must obtain a report (usually an Electrical Installation Condition Report or EICR) from the person conducting the inspection and test, which explains its outcomes and any investigative or remedial work required.