We're well into the second half of the year, but if your team is still battling a mid-year productivity slump, it's time to do something about it. Here's how you can overcome your field service team's dip in productivity and boost employee motivation.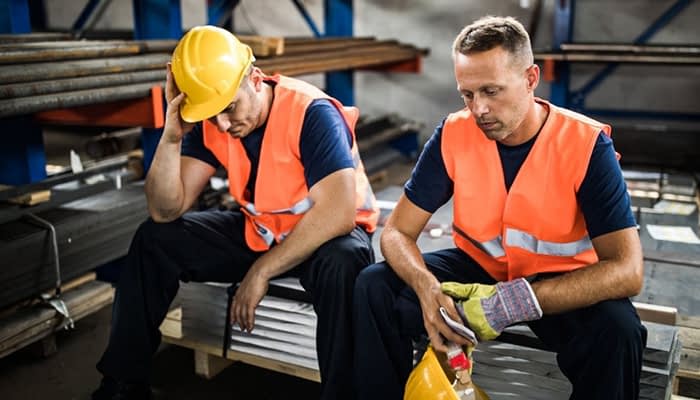 The productivity slump

If you've seen an increase in stress and missed deadlines, and your team's morale, engagement and quality of work has declined, there's a good chance your business is in a productivity slump.
Every field service team has faced a productivity slump, often in the middle of the year, when technicians are tired and motivation is low. It can be a nightmare for your business, but with the right approach, you can beat this mid-year slump, inspire your team, and motivate them to tackle the rest of the year.

Recognise your team's hard work

Employee recognition is critical for motivation and productivity. When you don't take the time to appreciate and recognise your team's hard work, they'll feel undervalued, reducing their motivation levels and leading to low productivity. You can offer rewards and incentives to show your appreciation and keep them motivated and productive. Besides encouraging employees with verbal praise, you can reward them with time off, flexible working hours, bonuses, gift cards and free lunches.

Share clear goals and expectations

Business leaders often cite time as the reason for not sharing clear goals and expectations with their team. But when technicians don't know what's expected of them or what they're working towards, it creates confusion, which leads to a lack of engagement and low productivity and motivation. However, when workers know what is expected of them, it's easier for them to work with their colleagues to achieve targets. When communicating goals and expectations, give your employees the chance to ask questions so you can confirm that they understand what they need to do and the best way to do it.

Create an efficient schedule

To ensure time is used efficiently, automate job scheduling to create a conflict-free schedule and prioritise projects. Automating job scheduling improves time management, helping your team meet deadlines, get to all their tasks on their to-do lists, and boost their productivity. An efficient schedule also gives your technicians and supervisors a greater sense of control over their workload, reducing stress and increasing morale, both of which can help increase productivity.

Prevent downtime

Downtime is bad for productivity. When equipment fails, your team can't complete tasks and must wait while assets undergo maintenance. An inability to work can also lead to feelings of frustration, resulting in low motivation. If unexpected downtime is one of your biggest hurdles, you must reduce the risk of asset failure. Preventing downtime and breakdowns starts with creating an efficient maintenance schedule. To achieve this, you must schedule maintenance jobs ahead of time and ensure your team knows when maintenance is taking place by giving them access to the latest maintenance schedule.

Reduce your team's workload

When the workload becomes overwhelming and time-consuming manual tasks take up a technician's hours, they can quickly feel unfulfilled in their role. Fortunately, you can streamline manual tasks to give your workers time to focus on jobs that require their specialist skills, giving them a sense of purpose and boosting their confidence. ERP Software is the most efficient way to reduce your team's workload, as it increases efficiency and saves time by simplifying day-to-day tasks.
With ERP Software, your technicians can:

 

Import and convert leads into quotes.
Share real-time job updates on-site, increasing visibility.
Access digital documents and project information remotely to complete tasks on the go.
Automate invoicing so that invoices are sent once the job has been approved.
Log in to the system via a mobile app.
Overcome your field service company's mid-year productivity slump with ERP Software. Discover all the features of our software by signing up for a 14-day free trial or contact us for more information.