Are you looking for a solution for your Property Maintenance Management business?
Maintaining buildings and commercial properties is a challenging and vital task for your business. Property Maintenance Software is the perfect solution to help you organise and plan your maintenance jobs, contractors, and manage your clients from one system.
What is Property Maintenance Software?
Property Maintenance software helps property managers organise their maintenance operations efficiently by using a cloud-based system or mobile app. Property maintenance companies and letting agents can use our software to professionally manage and maintain property and buildings, whether they are commercial or private.
Create new jobs or quotes by taking maintenance orders from your in-house system. Your maintenance team can accept the jobs via the Eworks Manager Mobile App.
The Geo Route Planner feature lets your team plan and complete jobs logged and mapped within the closest distance. They can also upload photos and certificates on the Mobile App so that they have their documents with them on-site.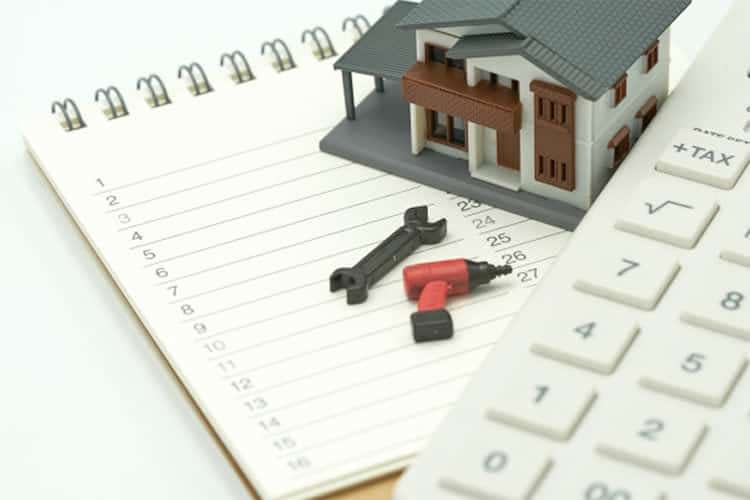 How can Eworks Manager improve my Property Maintenance and Management business?
Our Job Management System lets you and your clients log and plan jobs. You can send SMS notifications to clients to keep them updated, create job quotes and invoices on the system or the app, monitor workers in the field in real-time and much more!
Your maintenance workers can take before and after photos of all jobs on the Mobile App for the landlord's approval and evidence of work. Clients can create Support Tickets, and update notifications can be sent to landlords before and after jobs are completed.
We have a whole range of features that can benefit your business, read below to find out more!
The Benefits of Eworks Manager's Property Maintenance Management System:
1. Automatically create and assign jobs
The Recurring Jobs feature can help your management team to automatically create jobs for clients who require regular maintenance services. This recurrence pattern can be set for daily, weekly, or monthly services. You only need to create the job once and then set a recurrence rule; the rest of the work will be taken care of by the system. Once the jobs have been set up in your calendar, you will only need to assign the workers fit for the maintenance jobs. Recurring maintenance can be easily managed against assets and sites, and a full maintenance history can be recorded by the system.
2. Reduces paperwork
Automated maintenance reminders can be sent to clients to inform them about any upcoming scheduled maintenance. Reminders can also be set up to recur at any time interval. As everything is done digitally, our system reduces your physical paperwork burden and allows you to use your energy and time on more valuable work.
3. Add an unlimited number of contractors
Eworks Manager has a contractor plugin that can add an unlimited number of contractors within the system. Rather than setting your contractors as users, the plugin allows you to add the contractors to the system and send the job information via email. Contractors can accept the work via email, and job information can be exchanged directly from the system.
4. Simplifies communication
Communication can be simplified between you and your clients by giving tenants access to the customer login portal. Requesting quotes, creating new jobs, and viewing the progress of existing jobs has been made easier with the customer portal. Notes could be viewed and added within the CRM system, if you wish to enable this feature separately for each client that can also be done very quickly. Unlimited customer logins can be added free of charge.
5. Keep Track of Costs
Billable or non-billable can be created very easily in our system. The Expense Management feature makes sure that your company keeps a log of every expense on every project. You will be able to access the expense details whenever needed from the system.
Staff payments can be managed easily and quickly, even when your employees are out in the field. You can also trace all of your workers and subcontractor's costs and maintain a history on the system, so you can know what your company is paying out.
6. Job Approvals with Social distancing
Now your team can get job approvals from customers following social distancing rules by using the our new job approval methods:
The SMS Job approval method.
The Audio Job approval method.
The Email approval method.
---
Stay on top of all the moving parts in your property management business with our Property Maintenance Software. Choose Eworks Manager, and never look back. Enjoy a complete tour of the software by making use of our 14-day free trial period or book an online demonstration with the Eworks Manager team today.