Do you still rely on pen and paper, whiteboards, and spreadsheets?
Break away from the paper mountain. Take your business to the next level and handle all of your workflows with Eworks Manager's all-in-one Construction Software, which allows you to build and manage jobs, track employees, control job success, and improve the efficiency of your construction business.
Eworks Manager's Job Management Software helps you to monitor the time spent by a construction worker on a particular job. You can also locate where your team is at any given time.
The fieldworker can use the Mobile App to notify the admin workers of their job's progress by updating the status from "Accepted" to "On-Route," "On-Site," or "Complete."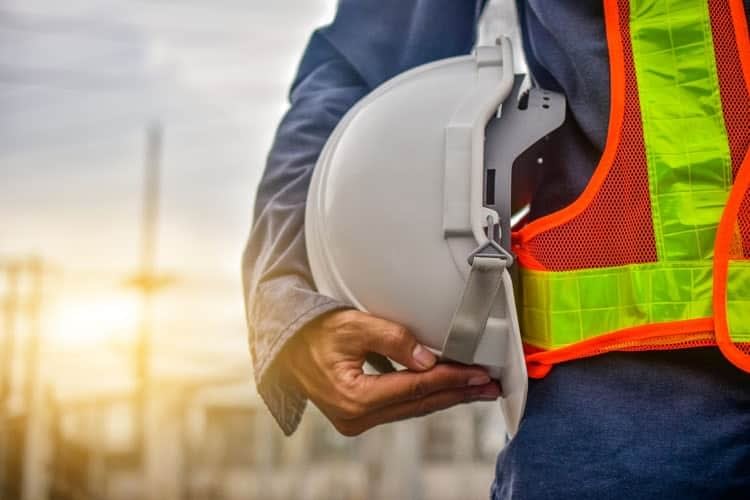 How can Eworks Manager's Construction Software maximise the Productivity of your Business?
With the help of our construction software, you can easily create and schedule jobs, cut off unnecessary expenses, and complete more tasks in less time.
Keep track of All Your Expenses.
Our Expense Management Software helps you to track your expenses so that you can cut off unnecessary expenses and maximise the productivity of your business.
Monitor and Manage Your Assets Effectively
You can keep a complete history of your assets and their movements with our Asset Management Software. Using the whole system allows you to maintain track of an asset's maintenance history and schedule repeated maintenance to keep the equipment running smoothly.
Assets can be assigned to Jobs or Invoices, meaning that you will always know where the assets are and that the right clients are billed for the relevant assets.
Use Live Mobile Tracking Feature to Track your Field Workers
Our system allows you to view the live location of your workforce by tracking their devices via the Eworks Manager Mobile Job Scheduling App. You can easily locate where your team is at a particular moment, which specific job they are working on, and how much time they are giving to each job. This kind of intelligent monitoring allows you to assign a new job to the worker who is closest to it. This saves time and increases productivity.
Use Vehicle Tracking Feature for Efficient Tracking
Our Vehicle Tracking Software allows you to monitor your employees' driving habits. This feature has Fleet Management benefits, enabling you to keep updated with driving behaviour reports, mileage, journey reports, and more.
Because our Vehicle Tracking System provides real-time location data, you can quickly assign the nearest worker to any reactive jobs that might come up. Automatic updates notify you when your field staff are on their way, on-site, and completed a job, helping you to keep your customers updated at all times.
Assign Jobs via the Route Planning Feature
Assign jobs to users according to job types or jobs specific to a particular skill set or user. Our Route Planning Software feature is used to assign jobs to the right users according to job types or skill set required. Route Planning your jobs ensures that the right person is always assigned to the right job.
Smart Invoicing
You can monitor all of the client invoices, keep track of supplier invoices, and be notified of any outstanding or overdue invoices with Eworks Manager's Invoice Management Software. You will always be on top of all your invoices, thanks to our full integration with leading accounting software.
Analyse the Performance of your Business
It is important to overview your business from time to time so that you can figure out what is working for your business and what is not. In our detailed management reports, you will see who the most valuable employees are as well as who is bringing in the most profit. Job Summary Reports, Invoice Summaries, User Time-Sheet Reports, and other reports can also be produced. Our management reporting enables you to analyse the performance of your business, helping you to make better-informed decisions.
---
Start a 14-day free trial of our Construction Software. Try it and see how it helps you in the efficient management of your construction business.