Integrated Marketing Software Helps Your Business Keep Customers Updated and Informed. For a 14-Day Free Trial, click here!
Integrated Marketing Software - A Job Management Tool that Integrates Your Business and Emails in One System
Eworks Manager is Not Only Great For Keeping Your Business Organised, But Also to Keep Clients Informed!
The Eworks Manager's Job Management System holds all of your company data, such as contacts, customers, leads and suppliers, within one system. You can use the customer data from the system to send out any information to your client base from your email platform.
Our CRM Software lets you import customer details and manage client interactions. Your sales team will be able to easily send your business information to potential and existing customers via email, and keep clients updated on job progress and deadlines.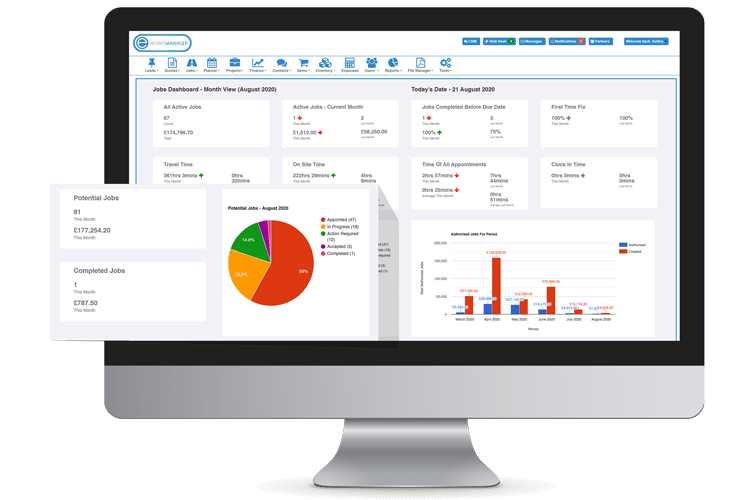 Outlook Integration for Storage of Client Communications
Eworks Manager integrates with Outlook and syncs emails directly from Outlook into your Eworks Manager account against a customer. Our Outlook plugin ensures all communications between you and your customers are stored on the system.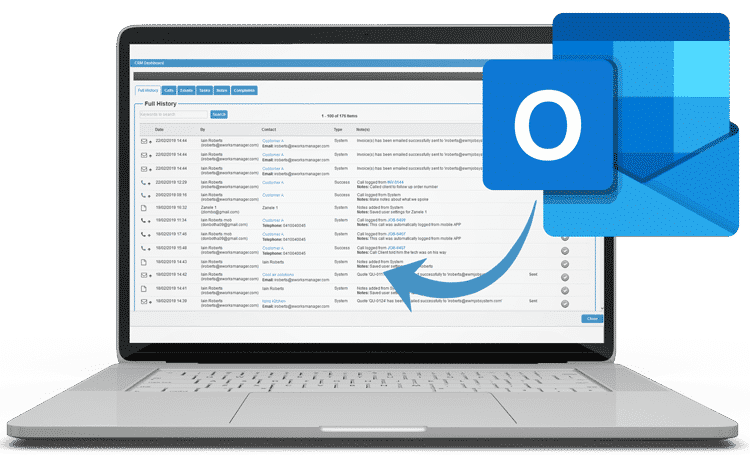 Send Information and Updates to your Customers
Eworks Manager has an Export Feature that allows you to export your customer data on the system, and import it into your third party marketing tools.
Integrate our system with Zapier and send bulk emails to inform your customers about new features, products or services or a to let your customers know of any new valuable information.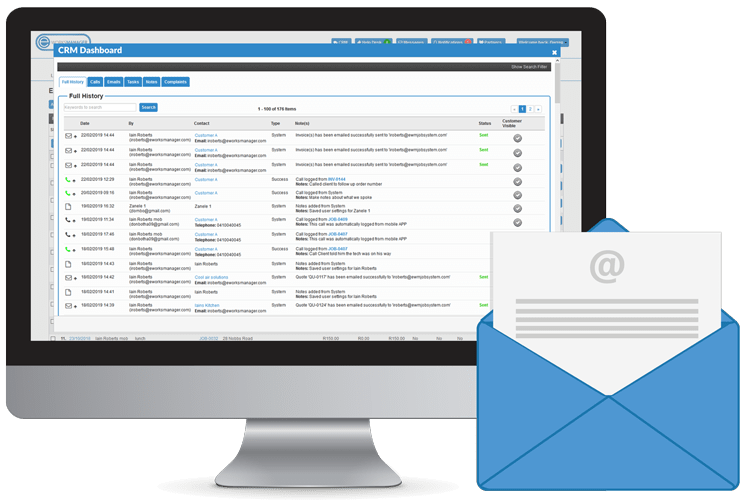 Contact New Customers and Leads
You connect with your new customers and sale leads using your Eworks Manager data. Using your system's data, you can generate new business and keep on track!
With this CRM software integration, you can improve your business connections by keeping in contact with your customers while managing your day-to-day workload.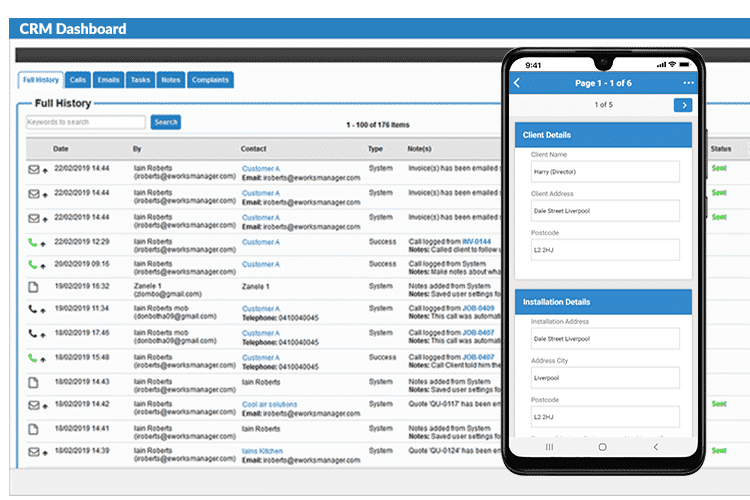 The Complete Business System
Some additional features that would benefit your business
Integrated Marketing Software FAQs
1What is Integrated Marketing Software used for?
Integrated Marketing Software is used to create a centralised and seamless experience for customers to interact with a brand or enterprise. It merges different types of marketing communications, such as advertisements; sales promotions; client relations; direct marketing and social media.
Effectively, the objective is to reach your target audience from different digital platforms. By marketing your business on these different platforms, you can achieve greater brand awareness.
2Why is Integrated Marketing Communication important?
Integrated Marketing Communication creates brand awareness for customers at a minimal cost. It is essential for business to business marketing and great for direct communication with customers. Companies use integrated marketing software to promote their brand to their target audience and keep in contact with their customers.
3How can I use Eworks Manager to boost sales?
Eworks Manager has Salesforce Lead Management Software within our system which enables your sales team to send out information to leads and new customers using the contact details from the system.
Consistently delivering communications to your contact lists will not only ensure that you have a more substantial impact on the market, but also increase productivity and save money.
Read more about how CRM Sales Management keeps you connected with your customers.