Your Management System Can Be Integrated Into Other Marketing Tools With One Click
Integrated Marketing Software
Eworks Manager is Not Only Great For Keeping Your Business Organised, But Also to Promote It!
The Eworks system holds all your company data such as contacts, customers, leads and suppliers within one system and you can manage who has access to this information, so you are in control. Having this information stored will allow you to send information over to all with our marketing export features.
We integrate with MailChimp which is one of the leading marketing tools in the world and used by many to promote businesses. This means you can easily sync your data from Eworks and import content from the system and learn how your campaigns are affecting your business. MailChimp's e-commerce collection will help you track visitors to your store, capture order information, and pass all the data back to MailChimp. With all your customer data in
Eworks
export all your information from Eworks and then market your business through MailChimp, whether it be a Newsletter you want to send round to inform your customers about new features, products or services added to your business or a bulk email just to let your customers know of any important information.
You can even market to new customers and sales leads with your
Eworks
data to generate new business and keep a track of it! With this integration, this allows you to market your business whilst managing your workload, all within one system!
Here at
Eworks
, we are constantly enhancing the software, so you get the best out of what you pay for and our marketing tools do just that.
Unlike most job management software's out there, we provide constant support to all our customers, whether you have a quick question, require more training on the admin system or the app or require a bespoke to change, we are always here to help with our super friendly customer service team and 24/7 support email.
Eworks Manager
offers many company benefits and above is just one feature so if you're ready to ditch the paperwork and start your
Eworks
journey, sign up for your 14-Day FREE Trial and try it out for yourself!
If you would like to get in touch, please call our office directly or pop us over an email, we would love to chat and book in a free online demonstration of the software!
Call us: +44 0151 653 1926
Email us:
[email protected]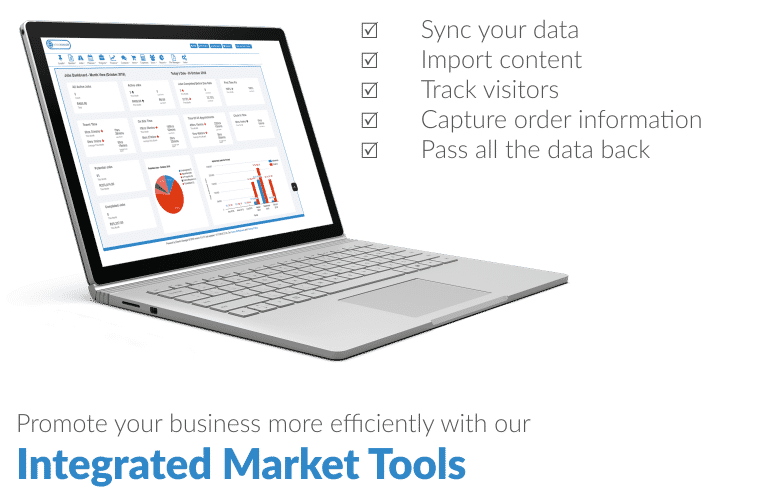 ---