Manage all of your cleaning company's customer data and communications from one system.
Thousands of small to medium-size businesses have implemented a CRM system and have seen impressive results.
Everyone knows that it's in the hands of the customers to make a business successful. Happy customers means more business, and more business means more chances of successful growth.
To make your customers happy, you first have to develop good relations with your customers and understand their needs. Cleaning management software can help you manage your entire team's workload and manage customer relations from one system!
It won't be wrong to say that 2020 is a year dedicated to the growth of cleaning and hygiene companies, as the Bureau of Labor Statistics is expecting a 7% growth rate of the cleaning industry from the year 2020 to 2028.
A successful business owner knows the importance of keeping up with the needs of current and potential customers. CRM can assist all kinds of service businesses in communicating effectively with their clients.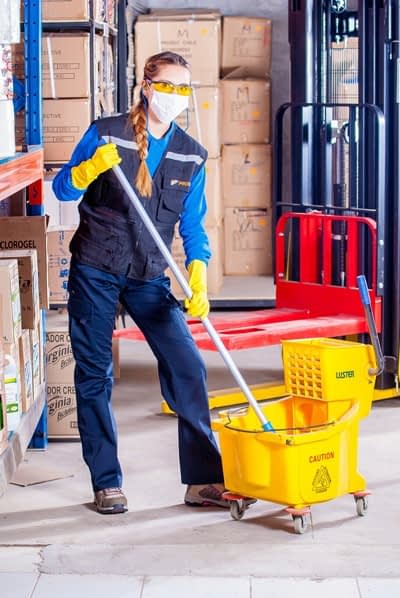 What is CRM?
A CRM (Customer Relationship Management) system can help in achieving efficient customer relationships by streamlining the process of fulfilling customer needs. The entire communications process with your customers can be organized by having a CRM system. Interactions with the customers could be tracked, and data could be stored.
Are you still curious whether the CRM for your cleaning company would be beneficial or not?
Let's have a look at the benefits of a Cleaning Management Software and CRM System.
A single platform for storing data:
Use a single platform to store and organize all of your customer data for your cleaning service business. Whether you are sending an invoice or emailing a newsletter, customer details can be found in seconds. Automating al of your customer information in an organised system makes it much easier for your admin team to manage.
Better Communication:
Happy and satisfied customers are the key to the success of your cleaning company. To keep customers happy, you need to know how to communicate with them effectively. A CRM system can help you to communicate with your customers better by tracking the interactions with your customers and you can contact them directly from the system.
Remember a customer that is happy with the quality of the services provided by your cleaning company can bring in new customers by referring to others. Our system also has a Lead Management section within our CRM software, which helps you store details and a history of interactions with potential clients.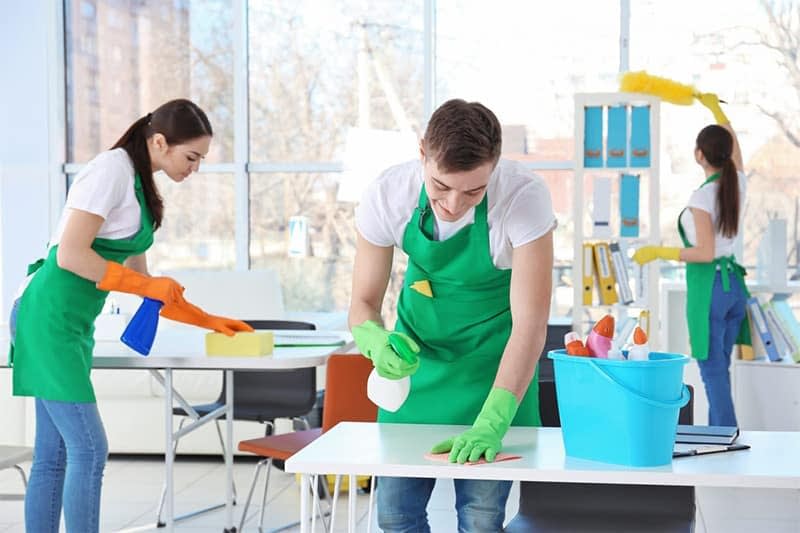 Accuracy, consistency, and professionalism in billing customers:
As we all know that during the pandemic, the cleaning and hygiene industry is being taken more seriously than ever, resulting in a lot of new customers. If you want to create professional-looking quotes and invoices for your clients, Eworks Manager can help you.
Build up quotes and invoices from our range of templates, and customize them to look on-brand with your company. Our Online Quoting System and Invoice Management Software will assist your business in sending out professional, consistent and accurate quotes and invoices.
Track progress of the sales team:
A CRM system for your cleaning company is helpful in tracking the progress of the sales team individually. You can use the system to access reliable information about your sales team performance, including full sales reports.
The CRM system can track complete interactions with the customer from inquiries to sales, and the marketing team can use this information to improve performance for future sales.
---
Try a 14-day free trial of Eworks Manager's Cleaning Management Software today, and find out how it can fit your business needs.