Reinventing the technical service industry is necessary because, as we all know, technology is constantly developing. We're living in the age where we are more likely to talk via text, than to have a face-to-face conversation. Businesses gain and manage clients they've never even met over video calls. And although this may have been hard to imagine in the 80s or 90s, it works rather well today.

Technical service industries like manufacturers, plumbers and electricians, have done their best to keep up with technology, but it hasn't always been necessary for their business. These industries adopt the 'if it's not broken, don't fix it' attitude with regards to new technology, when they need to think of the return on investment in technology.

These job sectors need to start marketing themselves as innovative and efficient. As the older employees retire or branch out to start their businesses, companies need to attract new customers. To do so, listening to what younger employees want or suggest is important. Flexible and technology-driven opportunities are the widespread expectation of those entering the working world. So why not join them and start reinventing the industry?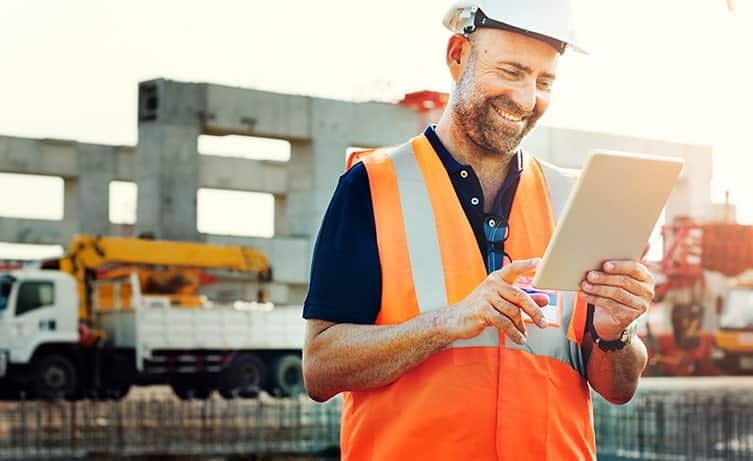 How can Eworks Manager reinvent the industry?
Besides customers, the employees are arguably the most crucial part of a business. Those who do the work, day in and day out, have a pretty good idea of what the company needs. By keeping your employees up to date, you are regularly keeping your business up to date too.

It's up to you to ensure your employees are educated and equipped with the latest technologies and systems to feel confident in the ever-developing world.
Eworks Manager has developed an incredible Job Management System that can transform any trade or service business. The system incorporates various types of software to organise and completely streamline the workflows of your business.
The system includes job management and workforce planning software; an online quoting system; invoice management; a lead management system; asset management software; CRM Software; stock management software and so much more! You can also create jobs, set appointments for your users and keep track of all your staff and jobs.

Eworks Manager has helped companies achieve 'preventative and predictive maintenance', and the big companies out there are using it. Your company shouldn't miss the opportunity to attract new employees and new customers, as well as utilise a paperless Job Management System. Eworks Manager was developed to help other companies to achieve their full potential and structure the business to maximise profitability and productivity. Not only does it help you organise your staff, but you can also give clients access to the software to give their feedback.

We offer software that is designed for the mobile worker. Technicians can download our Job Scheduling App on any mobile device, where they can log in and have access to their mobile job sheets, quote or invoice from the app, and communicate with your office on the status of their jobs. The admin system has Live Mobile Tracking and Vehicle Tracking Software to track your technicians in the field.

Our Job Management Software offers so many wonderful features that are revolutionising and reinventing the technical industry. Why not try it out today with our 14-Day Free Trial and see how it will benefit your business?