Employee Scheduling Software
A proper employee schedule is a basic business requirement that every company should address. Failure to consider this factor could lead to failure of employee retention, productivity improvement and goal achievement.

Many employee-schedule related issues need the attention of project managers and staff alike. A well-managed staff schedule helps keep business moving and avoids many complex issues. Fortunately, with Eworks Manager's Job Management System, you can do this and more.

Eworks Manager has developed Employee Scheduling Software to improve the productivity of your business and simplify the scheduling process. We have also made it a lot easier for your staff to view their schedules from any device, at any time. Employees can accept their jobs in their schedules, which keeps the office staff updated as to what is happening in the field.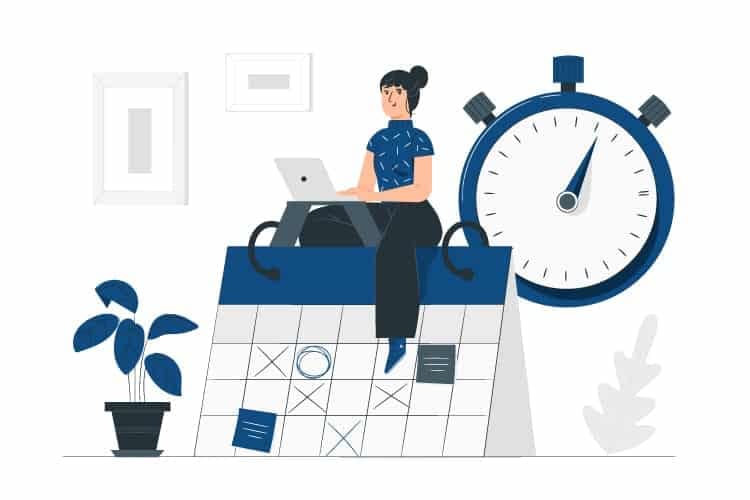 Five steps to make the staff scheduling process easier
1. Knowing your team
The first step to effective staff scheduling is to create a checklist of staff who are currently working for your organization or department. Along with their names, roles & responsibilities, you should store their contact information, and skills, as well.
Also, include more information about whether they're part-time or full-time, along with overtime restrictions. You can easily store all user information/data in our file management system. That or your staff can access the system and fill out relevant information themselves with our Login Portal.


2. Staff availability process
Learn from your employees and allow them to decide their best preferred hours of work. Including staff opinions in the process enables managers to promote a collaborative work environment in the office. This will also help you to put a staff member into an available shift which is comfortable for both you and them.
Work hour availability must be kept in a Staff Scheduling calendar form so that members of staff can pick up more than one shift schedule. Your employees should also know that they may have to work other shifts sometimes due to rare emergency cases.


3. Easy to access schedule
The next step towards creating a successful schedule is to ensure that your employees can easily view and access it from their end. Most of the time, employees forget to refer to the schedule due to navigation barriers. As mentioned above, your staff can have access to their schedules via our Login Portal and Project Planning Software, which saves you and them time.
In addition to that, often employees lose their schedule hard copies (which is why software is so imperative). If the staff members don't have smooth access to their defined schedule, they will end up in low productivity that you don't want.


4. Prepare for the worst
Always keep the emergency case in mind while designing your work schedule. A perfectly designed schedule will include an option plan B.
Employees often leave work incomplete due to an emergency (work or either wise). Our Live Panel feature can easily be alert your staff of emergencies using our Job Tracking software.
A well-maintained schedule is your best friend in these situations. Also having clearly defined roles and responsibilities, rules on shifts and absences help managers to run the process more efficiently.


5. Schedule the right employee for the job
Make sure that you use your predefined employee list to schedule employees as per their skills and experience wisely. It is observed that most of the time, managers are forced to schedule the shifts even though the staff skills don't match the given job.
You can achieve higher productivity levels with a proper scheduling plan, created by our Employee Scheduling Software.

Because of the factors mentioned above, many small businesses are now considering replacing their manual management with an Employee Scheduling Software to make their life easier.

If you would like to book in a demonstration of our employee scheduling software, get in touch today. Also feel free to register for a free trial to test our software out for yourself.