Allow Your Mobile Workers to Manage Their Jobs - Record and Complete From The Mobile App
With Eworks Manager, all field operatives can use any smartphone/tablet device to access jobs that
customers
or admin staff may send them. Long gone are the days where
job sheets
are manually handed to your staff in the office.
Read more about Who Uses Job Management Software
Using our
Mobile App
, your jobs and appointments are also directly sent to you. This enables you to go straight to your job, and complete it with all the required information on hand. The
admin system
also manages and tracks the progress of all jobs in real time. This allows to make critical, pressurized decisions with ease and confidence.
Read more about the Benefits Of Job Management Software
You can also
track
the time your operatives spend getting to and from the site, as well as how long they spend on any given job.
Expenses
can furthermore be entered into the system to give you the true cost of any job. With the ability to take
photos
, view attachments and fill out forms on the go, Eworks Manager furthermore takes away the hassle of manually writing out job information.
Read more about why our Job Management Software is so good!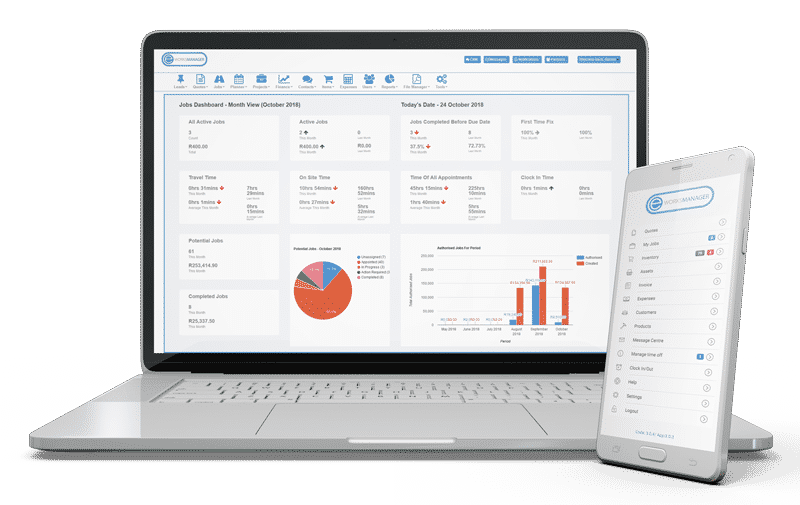 Your admin staff can also sign off all jobs sheets from the App. This can help you get the confirmation you require from customer or operatives, quickly and effectively. With
built-in maps
and directions, finding a job site address is also easy when using Eworks Manager.
We furthermore understand that security is a key factor when using subcontractors and external personnel. With our built-in security levels, you can allow mobile users to manage their jobs based on what you say they can do.
Eworks Manager allows for ease of use and flexibility, making us the solution for your
Job Management Software
.
Call us: +44 0151 653 1926
Email us: info@eworksmanager.co.uk
My Jobs
Manage your workload from the App
Schedule Jobs
Schedule other jobs on the App for your colleagues
Manage Assets
Record and maintain your assets
Van Stock
Manage your van stock and products used on jobs