Eworks Manager's Job Sheet Software provides you with a central platform that you can use to create digital job sheets, customise job sheets with your company logo, capture signatures from your clients, and streamline your entire business.
---
Create Job Sheets Automatically and Never Lose a Job Again with Eworks Manager's Job Sheet Software
Customise your Job Sheets
Our Job Sheet Software lets you customise your job sheets to suit your needs and allows you to include unlimited information on your job sheets. Our system has a time tracker that starts when your field worker accepts a job, starts working on it, and stops when completed. Eworks Manager helps you quote for the time spent on your jobs accurately by allowing you to add your worker's travel and on-site time to the costs of your jobs.
Create Quotes Easily
Eworks Manager lets you create professional-looking quotes with the help of its Online Quoting System. You can use our cloud-based software or mobile app to create quotes, no matter where you are. You can use the templates available in our system to create quotes, or you can customise them as you like. After creating quotes, you can either print them out or send them directly to your customers via email. Our system stores your quotes for an indefinite period to be easily used in the future.
A Single System to Manage your Inventory
Our Inventory Management System helps you keep track of your inventory so that you do not overstock or understock any item. With the help of our live dashboards and multi-location support, you can easily manage your stock and make sure that your warehouses are never out of stock.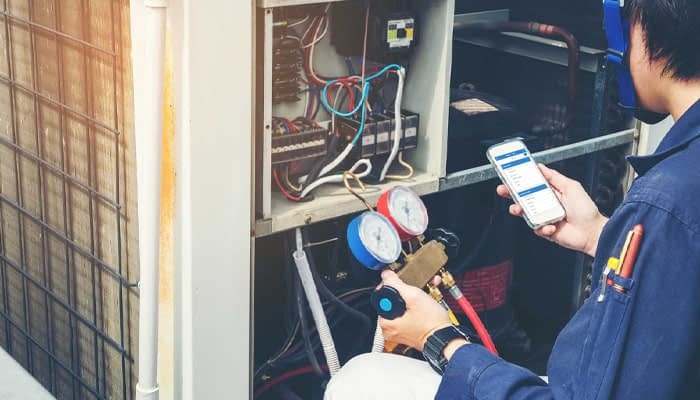 Track your Assets
Eworks Manager's Asset Management Software makes tracking and management of assets an easy task for you. Our system allows you to keep a detailed history of your assets and their movements. You can easily find out the assets that require maintenance and then schedule maintenance plans by using their maintenance history.
Receive Real-Time Updates
Our Job Sheet Software lets your admin staff receive real-time updates so that they can make accurate and quick decisions. Our live panel displays the live progress of your jobs, allowing you to keep an eye on your jobs so that none of your jobs is overlooked or lost.
Schedule Recurring Maintenance Jobs
Eworks Manager's Job Management Software ensures the smooth running of your assets by allowing you to schedule recurring maintenance jobs. You need to select a specific recurrence rule, and then our system automatically creates future recurring maintenance jobs for you by applying the recurrence rule you selected.
Manage your Inventory Smartly
You can easily group your inventory into predefined groups by using our inventory management system. Our system uses the groupings and the picking list generation to create logs for each item in your inventory, which is then stored for an indefinite period in our system.
Convert Quotes into Jobs and Invoices
Our online quoting software lets you convert a quote into a job and then an invoice. Our system makes sure that no information is lost during the conversion process. As soon as an invoice is generated, you can immediately send it to your customer via our system.
Upload and View your Documents Anywhere, Anytime
You can easily upload and attach mobile documents to your jobs, no matter wherever you are, via our mobile app. Your field workers can view the attached documents on their mobile devices while in the field by using our mobile app.
Analyse your Business
Eworks Manager's Online Quoting System lets you efficiently analyse your business by generating comprehensive management reports. These reports help you to figure out your hard-working employees so that you can appreciate and reward them for their efforts. Our software integrates with some famous accounting software like Xero, SageOne, and QuickBooks, helping you manage your business efficiently.
---
Try our Job Sheet Software free for a 14-day free trial and discover how it can help you improve your business's efficiency.