The last two years have been a challenge for anyone who owns a business in the plumbing industry. We know just as well as you do that it's been tough to manage your workforce and grow your business during the pandemic. While you may have found ways to adjust to the 'new normal' and maintain business operations, we know it hasn't been easy.
As you prepare for the new year, we're sure you've started looking for ways to simplify your business operations, and our Plumbing Software may be the solution you need. If you're unsure whether our software is the right option for your business, let us win you over with five software features guaranteed to simplify your business operations.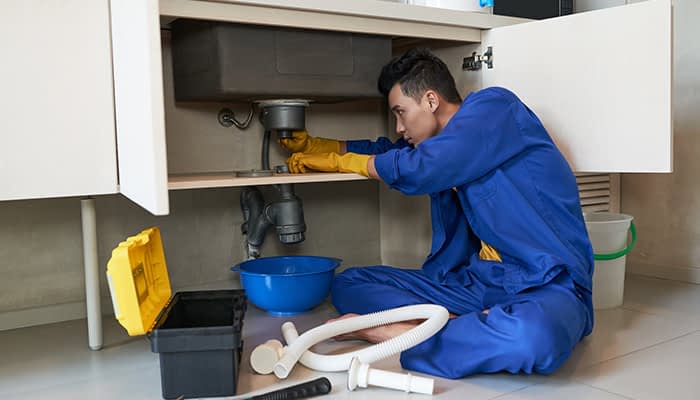 As a plumbing business owner, admin is a necessity, but there may be other areas of the business that require your attention. You can't get away from admin, but you can use Plumbing Heating Software to simplify job scheduling and make time for other tasks. From our system's virtual whiteboard, you can view all your jobs, drag a job to a time slot, and add a description to a job. You can take it a step further with Smart Planning and Auto Planning and automate job scheduling based on technician availability, travel distance and technician range.




Go paperless with Mobile Documents.

Reduce your paper usage and go green with Mobile Documents. You can upload and digitise your paper documents, attach them to any job, and view them via our Mobile App. Digital documents require less admin, and there's no chance your team will lose paperwork.




Keep your team accountable with Mobile Tracking.

With reliable Mobile Tracking, you can see where your mobile engineers are, where they're heading next, what job they're working on, and if they're available to start a new project. Our Vehicle Tracking Software also lets you monitor driver behaviour and provides a comprehensive report which includes their mileage, speed and other info about their trips. You can determine whether your team is driving responsibly and performing every job with integrity with Tracking Software.




Build and send quotes on the go

Mobile Quotes can help you save time and get admin work done on the job. With this feature, your mobile engineers can send quotes directly from our Mobile App, whether they're in the field or the office. All quotes created with the App are stored on the system for you to review later. Once a quote has been approved and accepted, you can turn it into a job and send it to a mobile technician so they can get started on the project.




Get the most out of your software with support and training.

We know you want to get the most out of your Plumbing Software, which is why we offer training and support at no extra cost. We provide support via phone, an online ticketing system, and email. If you need coaching or training, you can get in touch with us on any of these platforms, and we'll arrange a time with you and your team to go through your queries. Our help videos are also a great resource and cover everything you need to know about our system.
We've only highlighted a few of the benefits of Eworks Manager, but our system has so much to offer! To learn more, book a demo with our team or start your free trial today.