The last year has undoubtedly been challenging for the field service industry, as the pandemic's impacts have required these industries to adapt to different working conditions.
Job management will also look a lot different, moving forward into the 'new normal,' as organisations are starting to look into solutions to manage their businesses remotely.
This year presents new opportunities for the field service industry. Many companies have adopted technological solutions that enable real-time decision-making, team collaboration, and increase productivity and profitability.

Job Management Software has proven to be a fantastic solution for field service and trade businesses, like Plumbing, Electrical, Construction and Contractor companies.
This powerful software can automate a field service business's daily operation, from planning projects, managing crew schedules and orders, dealing with clients and getting the final invoice signed off.

Eworks Manager is one of the UK's top Job Management Systems. Below, we have put together some of the top features suited for the field service industry and discussing how this system can solve most of the everyday problems the trade faces.
Job Planning, Scheduling & Project Management
Excellent project management is key to improving profitability. If you want to reach your profit goals, you need to keep your costs controlled and complete projects within the scheduled date.
A manual job sheet system may have worked for many companies in the past. Still, when considering how busy the field service workers are, one can assume job sheets could easily be misplaced.
Integrated software systems, like Eworks Manager, can be a field service management tool to help keep your team on track. Eworks Manager offers a modern solution to the manual job sheet. A full-featured Job Management System designed to automate job processes and manage field staff effectively from one platform.
How does it work?
Eworks Manager is a cloud-based admin system designed to manage the entire admin side of a business.
Eworks Manager's Mobile Job Scheduling App is designed for the mobile worker or field service engineer.
The admin system has a user-friendly Time Planner that allows you to view each employees' work schedule and plan and allocate jobs with ease.
The system syncs directly with the mobile app and your field workers' calendars so that they can receive and accept their jobs immediately from the app.
The Time Tracking Software feature displays a live feed of your teams' job progress and provides real-time updates between the workers in the field and office.
Designated admin staff can authorise completed jobs and send them for invoicing immediately.
Digitise documents and certificates so that your team can go completely paperless in the field. The Mobile Documents feature allows your team to attach files to jobs and fill in and sign off documents on the go.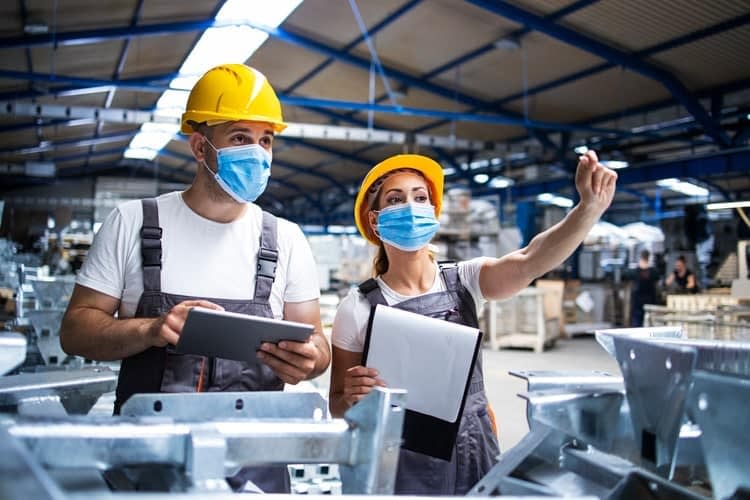 Streamline Finances
Field service companies are always ordering new materials for every job, but it can be time-consuming to plan orders from suppliers.

Eworks Manager offers a range of features that can streamline your finances, from orders to invoices:
Purchase Order Software: Keep track of materials ordered for each job or project and ensure that you receive your materials on time.
SRM Software: Manage all your supplier information and keep track of their pricing to adjust your billing better. The system's records a full history of your orders, communications with suppliers, and any benefits they might provide your company.
Invoice Management Software: Our integrated invoicing system allows your team to manage invoices better, keep track of each invoice's status, and saves everything securely in the cloud.
Custom invoices can be created to match your company's branding by choosing existing invoice templates.
Manage all client invoices, record supplier invoices, and be alerted of any unpaid or overdue invoices.
Business Integration Software - Eworks Manager integrates seamlessly into Sage's leading accounting software, so you will always be on top of all your invoices.
Your mobile workers can access and create new purchase orders and invoice clients from their app. The app saves processing paperwork, as all the data entered and saved on the app syncs to the admin system.
Monitoring Expenses Closely and Ensure the Profitability of Your Field Service Business
We know that field service jobs can accumulate costs very quickly, which is why this comprehensive Job Management System includes an Expense Management System and Reporting Software.
Our Expense Management System tracks all your expenses as they occur, and create billable or non-billable expenses. Allocate costs to projects, invoices or purchase orders, and recurring jobs. The system will indicate which invoices need to be paid and calculate profit accordingly.
Our Reporting software can generate full expense reports on projects or weekly and monthly expenses. The system uses its data to calculate how much a job cost you to complete and calculate the profit made within a week, month or year.
These features can help gather valuable information and analytics of your company, which can improve business decisions.
Economical Route Planning, Vehicle & Live Tracking
Eworks Manager offers Route Planning Software that allows you to allocate specific jobs to workers with specific skill sets. The system finds the worker who will tend to the job the soonest or the worker who will be the nearest to the job, making it the most economical appointment and minimising fuel costs.
Eworks Manager offers Vehicle Tracking and Live Mobile Tracking, which integrate fully with the Job Management System.
The Vehicle Tracking software has Fleet Management benefits, allowing you to record driving performance reports, mileage, journey reports, and more.
The Live Mobile Tracking feature tracks your technicians' devices while they are working on-site. Monitor how much time they spend on a job and trace the closest worker to any reactive jobs that come in.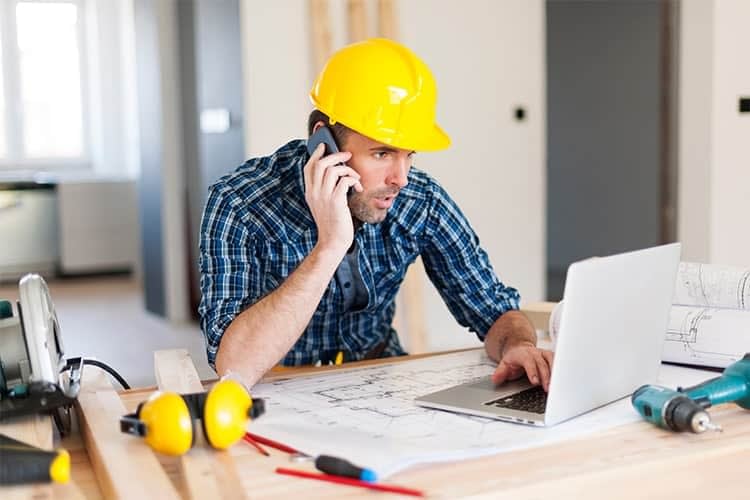 Improve Communications
Communicating with your clients is much more convenient and covid-friendly, as Eworks Manager offers a fantastic CRM System for managing all your communications with clients.
Clients can also access the Customer Login Portal, where they can log in, request quotes, create new jobs for you, and view their jobs' progress.
In light of the pandemic, Eworks Manager introduced contactless Job Approval Methods so that your field workers can follow the safe practice of social distancing when getting jobs approved by customers.
---
With so many features to streamline and support your field service business during these unprecedented times, it would be a foolish decision not to adopt a Job Management System like Eworks Manager.
As we advance into this 'new normal', we believe that the future is bright, and there are many opportunities to improve the accountability, visibility, planning and profitability of field service businesses.
If you would like to find out more about Eworks Manager and our Field Service Business Software's features, don't hesitate to contact us, book a demonstration, or start a 14-day free trial of our Job Management System today.